Roccat Kulo

I am starting to aesthetically appreciate Roccats geometric design rationale. These are extremely light and very cute looking with a USB-powered 7.1 sound card that I found produced an imposing virtual surround experience.
On-ear headphones aren't the best idea when you are trying to avoid noise spill. Roccat's Kulo's let plenty of noise in but I think that is more to do with trying to get them placed correctly on my head and, without actual over-ear cups, it's hard to get this right.
The bass and midrange on these headphones is sweet, but the higher frequencies seems muted (where's my zing zing?), with my casting sounds seeming distant and lacking force. If anything, sometimes the sounds seems throttled. This improved when I replaced the classic earpads with the memory+ earpads which were nice and cosy but slightly orthopaedic looking.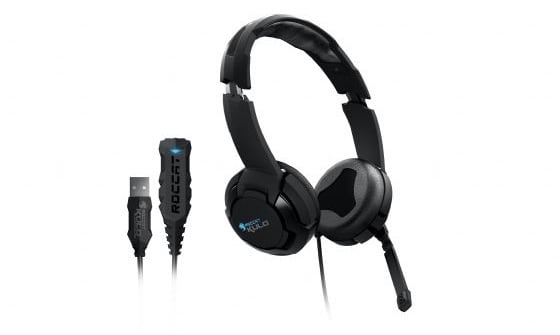 Reg Rating 70%
Price £80
More info Roccat
Sennheiser PC 333D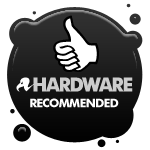 Sennheiser is all about sound but before I even had a listen I was impressed by how solid and well made this headset looks and feels – and I'm all over the leatherette carry case.
Bright crisp and full describes my overall impression of the sound and I couldn't believe I actually received a compliment on the clarity of my voice over Skype. Ah, that will be the professional quality mic then, which, together with the volume control, is well placed and you can't get better than being able to mute your mic by raising the boom arm.
The headband is a bit tight, and ear cups could be a bit bigger, but this seems par for the course with the external noise dampening headsets I have experienced.
These Sennheisers have a nice, smooth bottom end that stopped my gaming low frequencies sounding liked some filthy Croydon dub step. The top end sparkles too delivering a very pleasing hi-fi sound quality.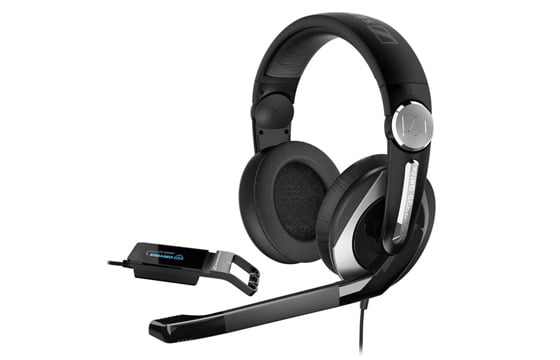 COMMENTS
Yes especially...
Yes, especially the Sennheiser ones they covered. They don't compare with Sennheiser at all.
So both of you joined today and have 1 post
Said in the voice of Zoidberg: "So both the Astro headset peeps joined the Reg forums today and each have one post. Probably the same person and probably PR for Astro."
[No one reacts.] "I don't hear any gasping."
Everyone else: "We all figured that out already."
Why yes, they ARE amazing
And so comfortable and reasonably priced too. I also recommend a cool, iced Coca Cola(TM) during your gaming session, best enjoyed with McVities(TM) Hobnobs(TM).
Available from all good retailers now! Terms and conditions may apply.
They are adequate
But bloody expensive for what they offer. You can pick up a Sennheiser PC360 headset for less than an A40, and whilst it doesn't look so shiny its a lot nicer. The PC350 is even cheaper, but I prefer the open-backed earcups of the 360.
If the Astros were about £80 cheaper, they'd be well worth it. But at £160? No thanks.
G930
I have a set and I'd say they are not that great. Wireless works, and unlike the creative ones (HS1200) they don't constantly bleep at you when the battery is low (Creative does this even thou' there might be 1hr+ battery life left).
The surround works, however, the driver software supplied is terrible. When I install that, my MIC goes to pot, where I speak there is an audible buzzing noise others can hear. In Mumble for no apparently reason will only output in either surround or the right ear, not stereo.
The supplied software is the biggest drawback, giving you options to change your voice and looking pretty seems to be more important than any real functionality. Logitech haven't updated the software, their forums are full of people complaining about issues with the headset. Buyers beware, is all I can say.