Samsung SH100 14Mp Wi-Fi compact camera
Call the shots from your smartphone
Core issues
I tried the app on a Motorola Atrix, but it seems to be a Samsung-only affair. Still, if you don't have a suitable handset, not to worry, Samsung is currently bundling the SH100 with a one-year free subscription to Boingo, a wireless Internet provider with thousands of Wi-Fi hotspots available worldwide.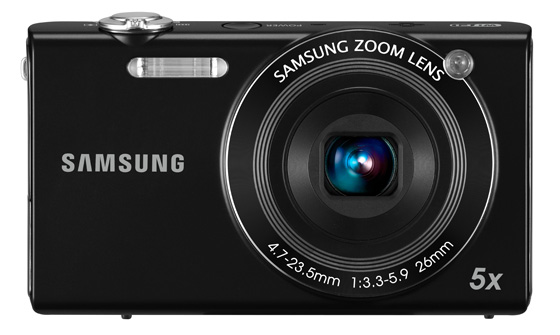 Undoubtedly versatile, but somewhat inconsistent in use
Verdict
For its target market the Samsung SH100 camera seems to tick all the boxes. It is a shame that the two main disappointments – responsiveness of the touchscreen and ISO performance – go to the very core of its function. Yet I don't think these factors are real deal-breakers, especially for a camera that, if you shop around, can be found for nearly half the manufacturer's asking price. If you're looking for a highly connected, intuitive compact that won't break the bank – and you own a compatible Android phone or Tablet – then the Samsung SH100 seems the most obvious and sensible choice. ®
Catherine Monfils is a professional photographer specialising in portraiture, lifestyle and fashion.
More Compact Camera Reviews…

Leica
X1
Ten…
Pocket compacts
Nikon
Coolpix P300
Fujifilm
Finepix X100
Olympus
PEN E-PL2

Samsung SH100 14Mp Wi-Fi compact camera
Compact camera with Wi-Fi photo sharing plus remote control from compatible Android devices.