Server sales still growing strong
Maybe there's something to all this cloud talk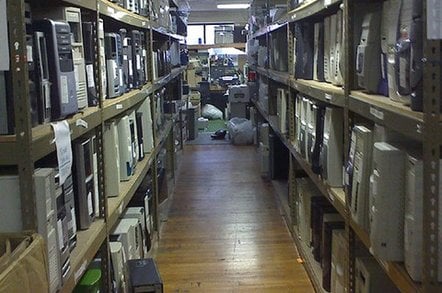 Server sales in the second quarter of 2011 grew 17.9 per cent in revenue terms to $13.2bn, reckons IDC.
This is the sixth quarter of growth and unit sales also grew 8.5 per cent to 2.1 million boxes.
The IDC abacus-botherers classify servers as either volume, midrange enterprise or high-end enterprise. Volume and midrange grew by 16.6 and 16.7 per cent respectively, while high-end boxes saw sales grow 22.6 per cent.
Blade sales grew 26.9 per cent year on year in cash terms. Linux-based systems grew 47.5 per cent, thanks to Fujitsu's K-computer HPC system. Windows-based machines also grew: 12.4 per cent year on year.
IBM and HP are almost tied for top spot with 30.5 per cent and 29.8 per cent market shares respectively. But IBM grew revenues 24.5 per cent on last year compared to 9.3 per cent for HP.
Dell was in third place, then Oracle and then Fujitsu.