Nokia goes gold with sparkly smartphone
Bling ringer
Nokia continued its bling initiative today, announcing a gold-clad smartphone for the aspiring Del Boy or extravagant pimp.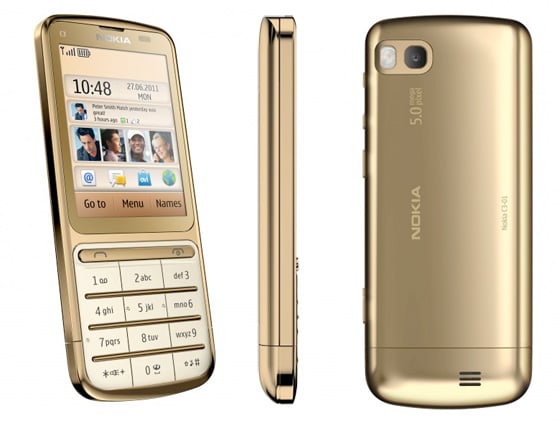 The Nokia C3-01 gold edition is an Series 40-based smartphone with 18ct gold plating and a ceramic-feel keypad. It packs a 1GHz processor, a 2.4in touchscreen and 5Mp camera.
The Nokia C3-01 - or should that be C3PO? - has already started shipping in Europe for €220 (£193). ®
COMMENTS
gold plating - on plastic?
I wonder if that will stay on for any length of time
or did they make a metal housing??
I do like the ceramic keypad idea though...
Anyway, are there really customers for this, or is Nokia rearranging deck chairs?