Neato Robotics XV-15 vacuum cleaner
Another sucker joins the robot wars
Review Robot vacuum cleaners are becoming increasingly popular, with a few companies joining Roomba in the market over the last couple of years. Neato is the latest to offer a product in the UK, with the XV-15 which boasts laser mapping, and a powerful vacuum – some of the other models are careful to describe themselves as cleaners rather than vacuums, but Neato's not so reticent.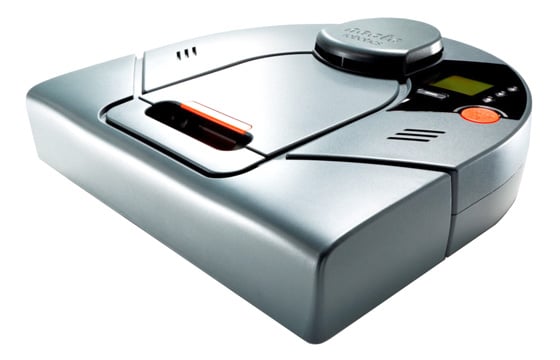 Neato Robotics XV-15 vacuum cleaner
While the other models tend to be more or less circular, the XV-15 is squared off at one end – the front – and there's a small raised section at the back, which houses the laser-based guidance system. Just to the right of that, there's a small LCD display, with four buttons next to it, and a large start button. The buttons allow you to select cleaning mode, and schedule automatic cleaning.
A notable absence is side brushes; where the Samsung Navibot has two of these beetle-like appendages to flick dust bunnies into its maw, and the Roomba has one, Neato doesn't have any. The package also lacks a remote control – arguably a bit of a gimmick – but does come with a charging base, which seems reasonably well designed, as it's not crucial for the robot to be lined up dead straight for it to work.
Unlike the other robots that I've looked at in the past, where a 'beacon' or 'lighthouse' has to be placed in a doorway to create an invisible barrier, Neato takes a different approach. The package contains a 14-foot reel of magnetic strip, which has the same sort of profile as the join between two bits of flooring; cut this into pieces, and lay it on the floor, and the XV-15 will refuse to cross the line. There's enough included to be considerably more flexible than a pair of beacons, and no need to remember to keep the batteries working in them.
In normal use, all you have to do is press the start button on the top, and the Neato will roam your home, room by room, starting at the edges and then methodically cleaning. If it runs out of power, it'll return to base and charge, as long as that's where it started. Carry it somewhere else, like upstairs, and it'll roam around, avoiding stairs, until it's either finished or the battery is flat. There's also a scheduled mode, which is easily set from the menus.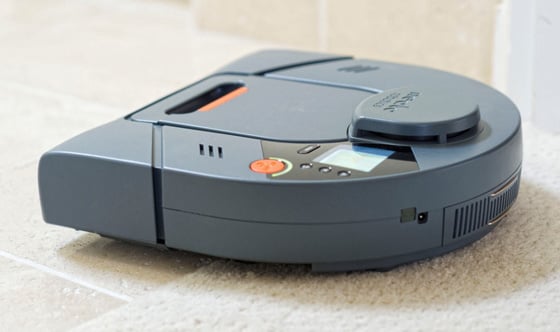 Firmware upgrades are performed using its micro USB port
As with the competition, there's a spot cleaning mode, where the robot will work over just a small area; the idea is that you pick it up, put it in more or less the right place, select Spot mode and it'll clean just that section. It seems a pretty small section, frankly, and in a few cases, it was necessary to run the Spot program more than once. Since testing, it seems that Neato have taken this on-board. Only last week a firmware upgrade appeared that extends the area to 4' x 6'. If you want larger than that, the alternative is to mark out the area with the barrier strips, and just run the main program, which is probably more hassle than most people will want.
Sponsored: RAID: End of an era?