SGI slurps OpenFoam
Going with the CFD flow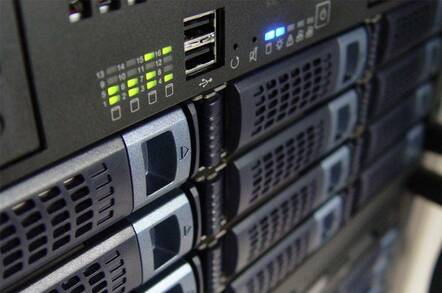 Computational fluid dynamics, or CFD, is one of the biggies in the supercomputing world, and now Silicon Graphics has control of its own software stack after acquiring OpenCFD.
OpenCFD was founded by Henry Weller, a researcher at Imperial College London, a hotbed of CFD software development since the early 1970s. Foam is short for Field Operation and Manipulation, and it is a set of code written in C++ over the years and then, in late 2004, open sourced as the OpenFoam project under the GPU General Public License.
The project currently has a handful of developers and over 100 organizations currently foot the bill for features to be added to the program because they use it. (You can see a history of the project here.) The current OpenFoam 2.0.1 was released two weeks ago, and the funding and requirements were strong enough at the end of 2010 that Weller was getting set to add some more programmers.
The open source nature of OpenFoam is not just to solicit input on how to improve code, but to give those modeling aircraft or nuclear reactors the confidence that the algorithms underneath the CFD simulations were sensible. OpenFoam is also customizable because it is open source, unlike closed source alternatives. The OpenFoam stack has 80 solver and 170 utility applications, according to the acquisition announcement from SGI, and it can simulate complex fluid flows involving chemical reactions, turbulence, and heat transfer as well as solid dynamics and electromagnetics.
CFD is a big sales driver for SGI, and the idea that CEO Mark Barrenechea has for OpenFoam is not all that different from the idea that his old boss, Larry Ellison, had when Oracle acquired Sun Microsystems in January 2010. Barrenechea said that SGI would provide "the market's first fully integrated CFD solution, where all the hardware and software work together". That sure sounds like an Oracle "hardware-software-complete" sales pitch.
OpenFoam is currently packed up for Ubuntu/Debian as well as bundled up into RPMs for SUSE Linux. The open source code is also available if you want to compile it yourself for other Linux distributions and even Unix variants if you are feeling adventurous. It has even been plunked onto Windows platforms using cross-compilers.
The entire OpenCFD team has joined SGI as full-time employees and will be based out of the company's Wokingham offices. SGI will continue to distribute freebie versions of OpenFoam and will also sell a support subscription for the tool as well as a fatter bundle that marries SGI's Message Passing Interface (MPI) parallel processing software with OpenFoam to make big clusters that can do CFD work faster and handle more complex simulations. SGI also expects to sell training and professional services related to OpenFoam.
Financial details of the OpenCFD acquisition were not disclosed. ®
Sponsored: Learn how to transform your data into a strategic asset for your business by using the cloud to accelerate innovation with NetApp