Sony VPL-HW30ES 3D projector
Screening success?
Shuttered room
Here, 3D sync is delivered from a separate unit (the TMR-PJ1) which attaches to the projector via Ethernet cable. The system works fine, but having to drape Cat 5 across to the screen area is inelegant at best. 

Ostensibly, both the sync emitter and the 3D glasses are sold separately. However Sony says it fully expects them to be bundled with the projector for a package price of around £3,000. The HW30ES sells for around £2,800 without them.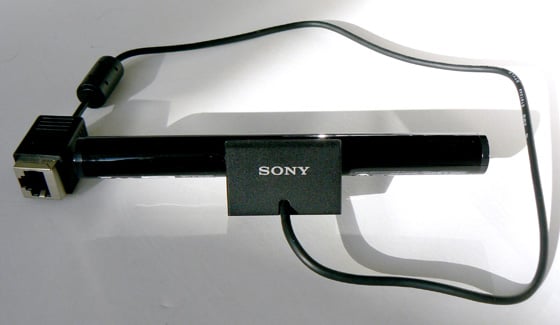 The TMR-PJ1 hooks up to the projector using Ethernet to provide 3D specs sync
Set up requires some manual twiddling. There are horizontal and vertical lens shift wheels to align the picture, plus a manual focal/zoom ring. Throw is good; you can achieve a 100in picture from a distance of approx 130in.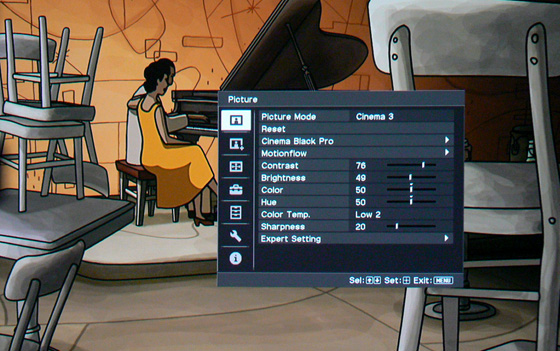 Set up menu has a number of manual tweaks
For its size the HW30ES is surprisingly quiet– provided you run the lamp on Low. This cuts fan noise down to around 22dB. The projector still throws out a fair amount of heat, so you'll need to carefully consider placement, but its operating thrum is easily disguised by a sound system running at just moderate volume.

The supplied remote control is huge, but surprisingly easy to use – and it's backlit which is a sensible bonus.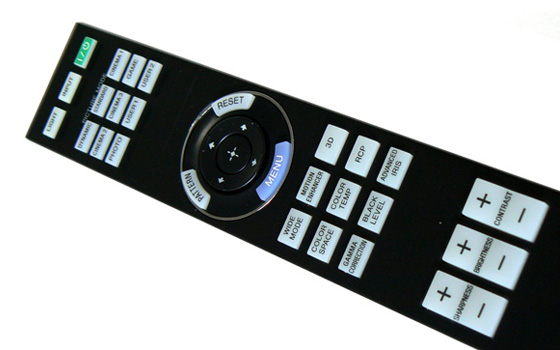 Backlit remote
The HW30ES offers Low and High Motionflow fast-framerate modes to maintain clarity in moving images. This kind of frame doubling/frame insertion technology is usually a mixed blessing, restoring detail with one hand while robbing film of its celluloid texture with another.
As a consequence, the Motionflow High setting though should be avoided for anything other than live sports. Vertical and diagonal panning may become Torvill and Dean smoothness, but it does create obvious artefacts around moving objects.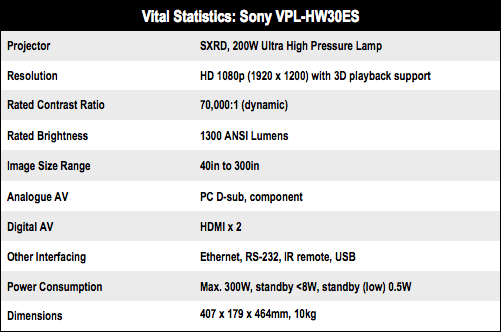 Sponsored: Minds Mastering Machines - Call for papers now open