OnLive streams towards Blighty
Gaming cloud cover in autumn
Cloud-gaming service OnLive has finally announced its official UK opening, with a launch set for this September's Eurogamer Expo.
The service, which gives gamers instant access to a range of titles, has been active Stateside since June 2010. Those of us in the UK have been able to access it, but only through US servers, which tends to create an abundance of lag issues.
As we've previously talked about, OnLive struck a partnership with BT last year to bring the service the UK, although specific details of how the pair will work together is as yet unannounced.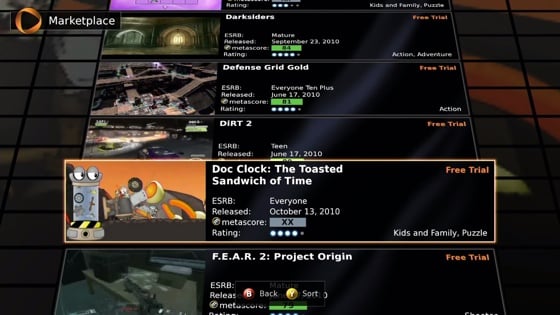 When the service does launch though, it will be integrated with the US community, meaning heaps of Yanks will already be bashing away while the number of UK gamers grows.
Attendees of the Eurogamer Expo from 22 September will get four days of OnLive hands-on time, as well as previews of OnLive tech and eligibility for promotions such as free Game Systems which allow the service to stream to any HDTV.
"OnLive will utterly transform gaming in the UK," said OnLive Founder and CEO Steve Perlman. "No discs, big downloads or specialised hardware needed. OnLive gives you the latest games instantly, anytime, anywhere on HDTV, PC, Mac, as well as iPad, Android tablets. High-performance gaming as accessible as streaming video, with unique social features such as massive spectating with voice chat and Facebook integration."
If you're interested, sign up to OnLive for free and get priority access, either by browser on PC or Mac or through iPad and Android Tablets with a free app. ®
Sponsored: RAID: End of an era?