I've no complaints about the clarity or brightness of the 240 x 400 screen, but I'm not entirely sure I'd be comfortable relying on something with only a 3in display as my primary navigation tool. It's fine if all you are after is an indicator that You Are Here, but there's precious little room for geographical context.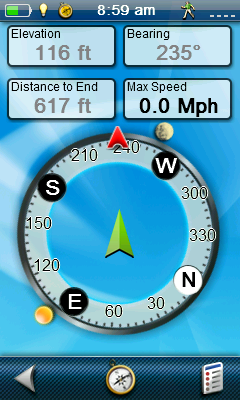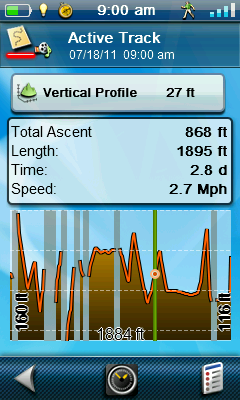 Compass and altimeter
Speaking of context, the 710 comes loaded with Magellan's World Edition base maps which include the full road networks for North America, Western Europe and Australia and lesser coverage for the rest of God's green. You also get the more detailed Summit and City Series maps of Western Europe. All the map data and POI information is sourced from Navteq.
The Summit topographical maps are reasonably detailed but you wouldn't want to go Munros bagging with them and according to the World Edition map in my review unit, Bangkok has vanished.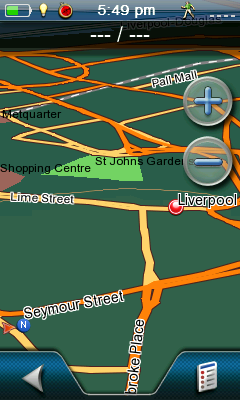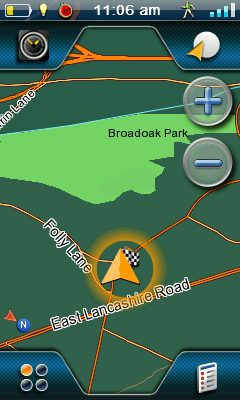 Map views
If you want Ordnance Survey coverage – and lets face it most GPS users in the UK will – there is a major cost implication that I will come back to later on.
Of course, mountaineering isn't all the 710 is good for. Beyond routine trail navigation, it also supports paperless geocaching and can record and export GPS tracks – as GPX files for easy importing into Google Earth – as well as working as a fully-functional, if basic, turn-by-turn satnav.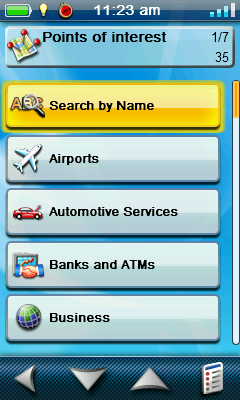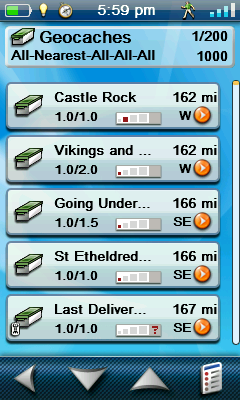 Nearby points of interests and geocaches
There's also a decent geotagging 3.2Mp camera which can shoot video at up to 320 x 240 and a sound recorder, so you can really go to town when recording the details of your favourite waypoints.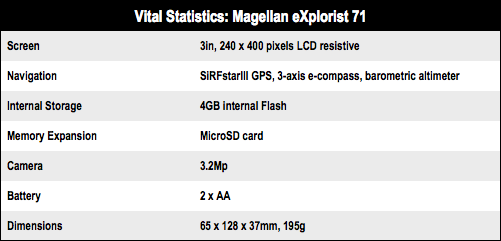 COMMENTS
Batteries
My review unit came with two flat Energizer Ultimate Lithium AA batteries. I replaced them with two of the same but fresh for my test.
battery query
"The 710 is powered by two non-rechargeable AA batteries".
Alun, do you mean that's what you used when testing, or are rechargeables specifically ruled out by Magellan for some reason? If it's the latter, then DO NOT WANT. My current Garmin (non-touchscreen) unit will chug along nicely for 12 or so hours on a pair of rechargeable AAs.
Resistive Screen
Presumably that's essential, as you'd probably use this thing while wearing gloves...
GPS accuracy
The lake district isn't remote NZ though :)
I don't use it any differently to a paper map, there's plenty of features around to work out where you are and the GPS bit just helps you if you've managed to take a wrong turn (tbh looking at the compass and a map would tell you that quickly enough but it may save you walking 10 minutes in the wrong direction).
Seems Quite Dear
@TWB - it's not as bad as that. They do a whole UK 1:50,000 for about £150.
However, the 1:25,000 national parks and trails series, which is what I'd want if I'm up a mountain in the fog, are £127 a pop!