Magellan Explorist 710 hiking GPS
Head for the hills
Review The Explorist 710 is top of the line in Magellan's new x10 series of multi-purpose GPS devices and offers preloaded topographical maps, turn-by-turn navigation, geocaching, tracking and a host of other features in one handy robust unit.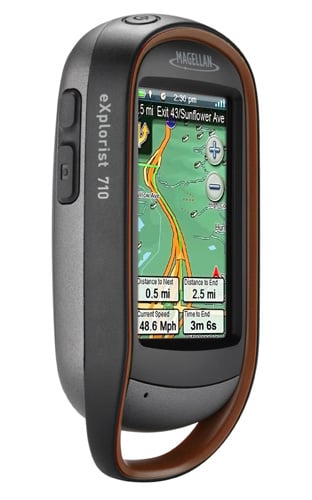 Take a hike: Magellan's Explorist 710
The first thing you will notice about the 710 is how solid device it feels. Indeed, I have absolutely no doubt that it will withstand the rigours of the outdoor life because I accidentally dropped mine down a 15ft scree embankment into a stream, with no harm done. The device is officially IPX-7 rated which means it's waterproof to a depth of 1m for 30 minutes.
At 195g it's not what you would call light but the rounded back sits well in the hand. The upper bodywork extends to form a loop at the bottom so you can dangle it off a lanyard or rucksack strap without fear of it coming adrift.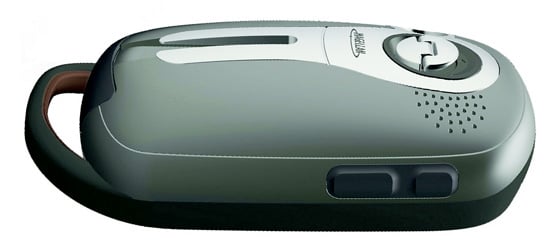 Comfortable to hold and takes the knocks too
Start-up takes a leisurely 45 seconds but the device always acquired GPS lock in that time and sustained it, even under very heavy cover in mountainous terrain. I managed to wander a good few metres into an abandoned mine working before it lost the signal.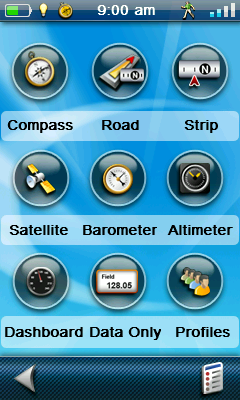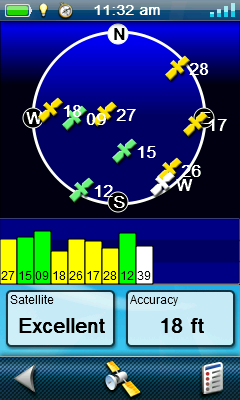 Navigation data and satellite info
The display is resistive – it has to be to work with gloves – but it's a pretty good resistive panel. In fact, the only way you can be certain it's not capacitive is to tap it with a stick to see if it still works.
COMMENTS
Batteries
My review unit came with two flat Energizer Ultimate Lithium AA batteries. I replaced them with two of the same but fresh for my test.
battery query
"The 710 is powered by two non-rechargeable AA batteries".
Alun, do you mean that's what you used when testing, or are rechargeables specifically ruled out by Magellan for some reason? If it's the latter, then DO NOT WANT. My current Garmin (non-touchscreen) unit will chug along nicely for 12 or so hours on a pair of rechargeable AAs.
Resistive Screen
Presumably that's essential, as you'd probably use this thing while wearing gloves...
GPS accuracy
The lake district isn't remote NZ though :)
I don't use it any differently to a paper map, there's plenty of features around to work out where you are and the GPS bit just helps you if you've managed to take a wrong turn (tbh looking at the compass and a map would tell you that quickly enough but it may save you walking 10 minutes in the wrong direction).
Seems Quite Dear
@TWB - it's not as bad as that. They do a whole UK 1:50,000 for about £150.
However, the 1:25,000 national parks and trails series, which is what I'd want if I'm up a mountain in the fog, are £127 a pop!