LOHAN team buried under ballockets
Click here for a shedload of Reg reader spaceplane launch concepts
We don't think we've had enough big springs yet. Cue Richard Possnett: "The balloon would be hooked up to a spring mechanism which would pull it away from Vulture 2 upon bursting, and also function as a launch trigger at the best possible height. Although it may need quite a large spring, maybe a coil which winds up the cord would work better?"

David Steadman chipped in with this plan...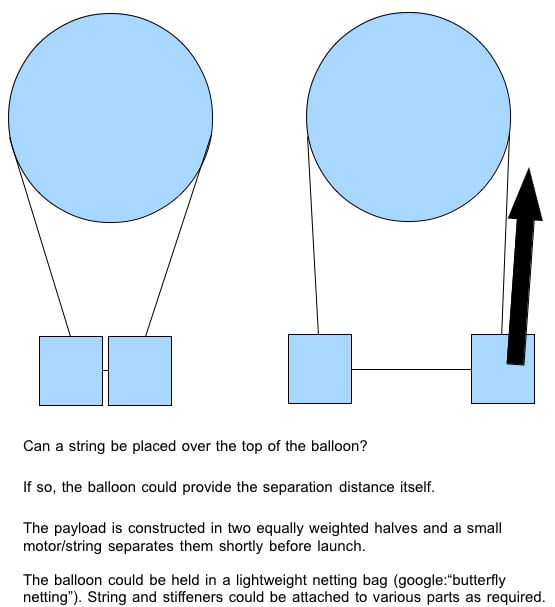 ...while also offering something a bit more off-the-wall: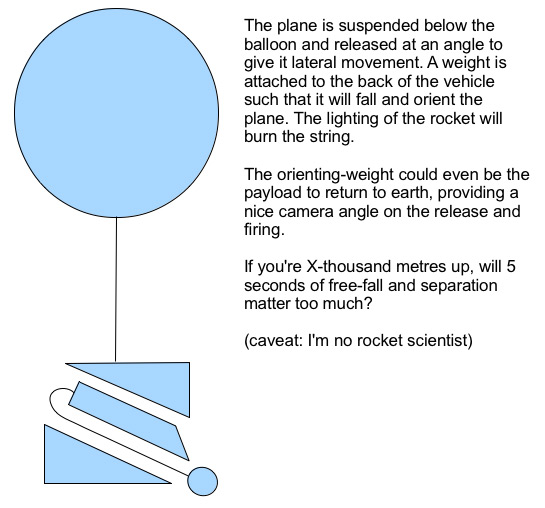 Tim Harris got right back to basics, but with some solid thinking: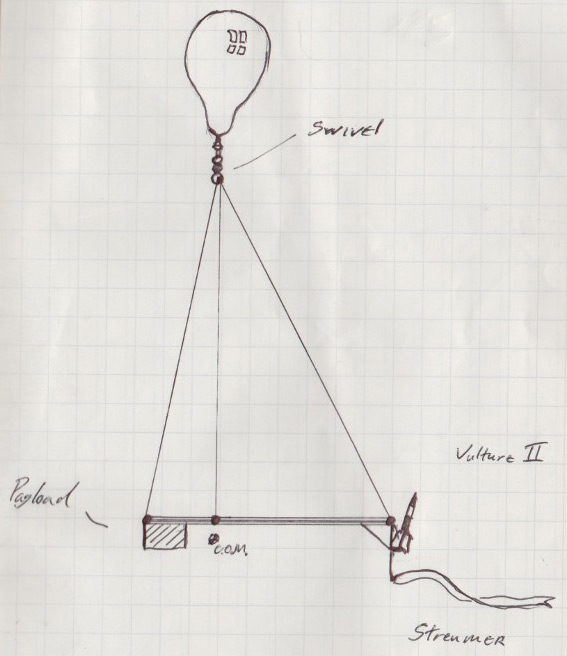 He says: "By rigging to the ends of the beam, the beam will be be working in compression, with the mass of the payload and Vulture primarily supported by the rigging. This will enable the use of a much lighter spar.
"I have made the assumption that the payload will be heavier than the vehicle, and have done away with the counterweight. This might save a good chunk of weight and also allows the Vulture to be further out for a given length of spar. The centre of mass always hanging beneath the anchor point. (In the drawing the payload is approx. 3X the weight of the vehicle.)
"Because the rig is asymmetrical, it should kite into the wind the vehicle to leeward. you could add a streamer or small windsock for more stability.
"Once Vulture has launched, the payload should have a fairly gentle swing to the new C.O.M."
Sponsored: Minds Mastering Machines - Call for papers now open