Pure revamps portable DAB
Fresh tuner
With the proposed digital switchover stalling, digital audio broadcasting has yet to dominate the airwaves. Pure's dedication to the format appears undaunted though with its new portable DAB and FM radio player announced this week.
The Pure Move 2500 is essentially a refresh on the company's previous model, the PocketDAB 1500.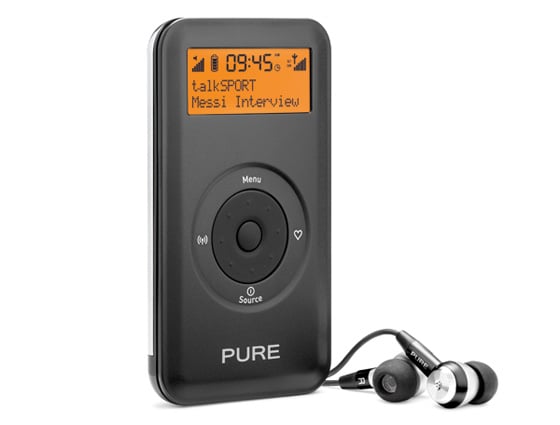 The redesign sees a new polished aluminium case with rotary dial selector, as well as the familiar black on orange LED display and ability to set 10 digital and 10 FM radio presets. It also comes with a set of passive noise-isolating earbuds.
But while the Move 2500 slims down in size, it also gets a shorter battery life, dropping to 14 hours playback, from the 24 hours the 1500 had to hand.
The Pure Move 2500 is available now for £90. ®
COMMENTS
Nice but-
Two years ago I very nearly purchased the older model but for one thing,the battery is internal.
So have to re-charge back at base,a definite no no for me.So went for for Tesco branded Techknica,cheaper at £50.It's very good except for the reason I bought it,DAB reception is generally poor( Not Techknicas fault),and battery life is about 3 hours using 900mAh AA.So nearly always use FM giving an agree able 8hours use?