HP to axe sales staff found pilfering dealers
Rules change on 1 November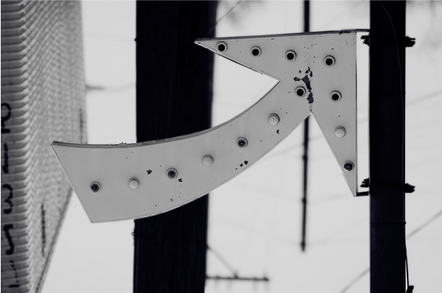 HP is taking a hard line on direct sales staff at its Technology Services Group* (TSG) in the US - it will sack anyone caught nicking deals from resellers.
The same principle – part of the new rules of engagement policy – will be applied in Europe later this year but the vendor has yet to give local partners advance warning – despite implementation being just one quarter away.
The US tech monster has moved to convince dealers who resell its branded portfolio to take on third-party maintainers, which are frequently cheaper and offer multi-vendor support.
HP Europe has so far lowered the bar to its services rebate programme and is lining up support for IBM, Dell and Oracle – which were previously only resold by its direct sales teams.
However, in the US, the firm has drawn up rules of engagement, warning its field sales bods that if they cross the boundaries they could be looking for alternative employment.
"The key objectives are clear, predictable and specific behaviour, both from the Technology Services sales force and from the partner community," said Ken Archer, veep for channel and alliances at HP TS.
"We want to encourage and initiate stronger, clearer communications between our HP direct sales teams, partner business managers and our partners," CRN US reported.
The rules are due to be launched globally at the start of HP's new fiscal year from 1 November in parallel to the ServiceOne programme, when all its existing services will be made available to resellers.
Unsurprisingly, HP will likely take the lead in global accounts, though this will be determined by who owns and manages the client contact. If the reseller is in the driving seat with HP services in tow, the deal will be ring fenced.
Likewise, if HP subcontracts to a reseller then it must commit to keep the customer with HP and not actively push them toward a rival.
Making examples of staff members who stray into conflict with resellers was a strategy used by Dell when it was trying to get the ear of channel firms that were fearful of losing business to direct sales.
Yet given the maturity of HP's channel operations (resellers account for 75 per cent of its sales worldwide), it is somewhat ironic that the one-time direct-selling Texan (channel deals make up 25 per cent of its revenues) purist should light the way.
HP Gold partners, some of whom have found themselves rubbing against the vendor's direct sales team in the enterprise hardware market, could be forgiven for not trusting TS, with its history steeped in direct sales.
Large HP partners contacted by The Reg were not aware of the code of practice being introduced in Europe.
Some raised questions of how the rules of engagement would be policed, others doubted the rules would get past more stringent employment laws in Europe. Even more spoke of wanting to build up their own services operations rather than reselling someone else's.
So, rules of engagement or not, HP has its work cut out in convincing mid-market and large enterprise resellers that TS is their best bet.
HP was still trying to locate a spokesman at the time of writing. An HP flack got in touch to explain we should be talking about Technology Services not Technology Services Group, we're sorry for any confusion.®
Sponsored: Minds Mastering Machines - Call for papers now open