Canon EOS 600D 18Mp DSLR
Choices, choices...
Dialling out
Like the 60D, the 600D makes its video capabilities a separate setting on the mode dial. This is frustrating - the video mode is at the end of the dial settings from the M or Av modes, so you have to spin the wheel almost a whole revolution to get at the video mode, then turn it all the way back to return to shooting stills.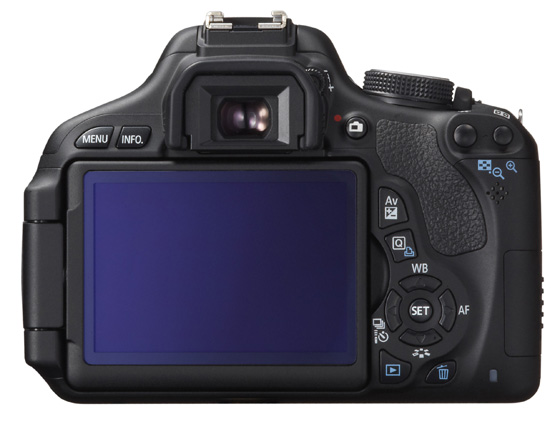 The articulating panel nestles neatly into the body when off-duty
This doesn't compare well to the approach Nikon has taken with the D5100, which uses a spring-loaded switch to activate Live View, and a dedicated record button to start shooting. Still, I'm pleased there's no lock button on the mode dial, as it makes things less fiddly. There's only one control wheel, which means you need to hold the Exposure Compensation button to access aperture settings in manual mode.
The 3in, 1040k-pixel LCD is a peach. As is the fashion, it's a Vari-Angle monitor, swivelling out from the camera body from a hinge on the left side, and then tilting up and down. It's very useful for shooting video, and clicks firmly into place when you're finished.
The screen can also be turned round to face inwards, which could stop it picking up scratches if you're the type to dump things in a shoulder bag. It's a bright display too, and while I missed the dedicated LCD settings panels of Canon's higher end cameras, the settings screen is clear and responsive.
More exciting than the fold-out screen, though, is the wireless flash control, which is a great inclusion on a consumer-grade camera. Make the appropriate choices in the 600D's menu system and you can fire a Speedlite via a control flash from the integrated unit. Wireless TTL flash control normally costs a few hundred pounds, but the 600D allows you to create relatively complex lighting setups with no extra hardware.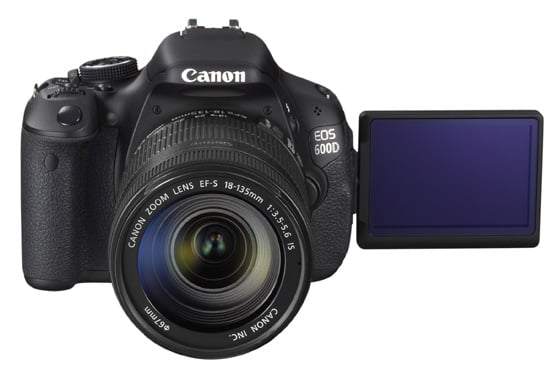 Few self-respecting cameras would be without flip screen viewing this year
It worked pretty well in my tests, particularly indoors, where the effect of the in-camera flash bouncing off walls allowed a remote flash to fire even without line of sight, to a distance of around 30 feet. Outdoors, with more ambient light and nothing to bounce off, the system required the slave flash and the camera to be looking at each other, and distance was reduced to around 15 feet.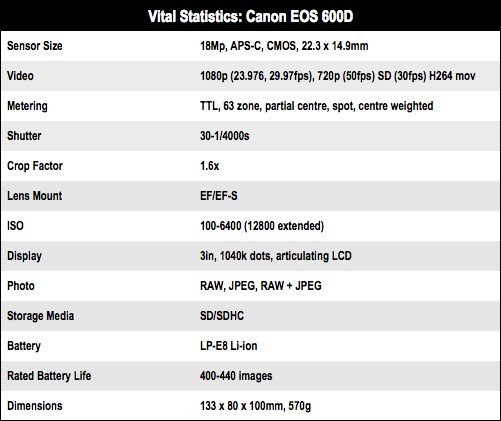 Sponsored: Minds Mastering Machines - Call for papers now open