Camera Prime
Say, 'cheese'
iOS App of the Week After taking some really rubbish photos at a friend's birthday recently, I decided I needed some sort of timer app for the camera on my iPhone.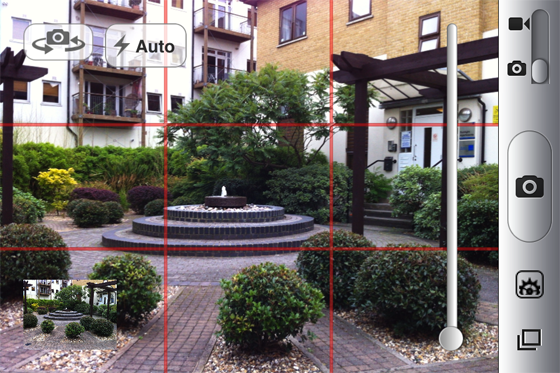 Besides timed capture, Camera Prime offers a framing aid
There are a number of very simple timers – most of which are free to download – but then I started to think about some other features that might come in useful too, and I ended up forking out the princely sum of 69p for Camera Prime.
The timer feature lets you specify a delay of 1 to 60 seconds, but you can also tell the app to wait until it hears a loud noise such as a finger snap, or a group yell of 'cheese!' to take a photo. It can display a 3x3 'rule of thirds' grid to help you compose your shot before you dash back in front of the camera, and there's also a burst mode that takes three shots within about two seconds to make sure you don't miss any of the action.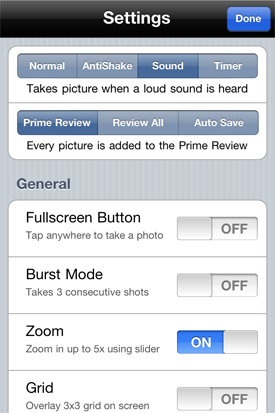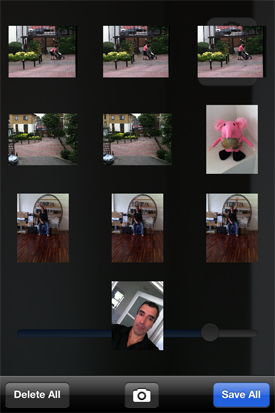 Options abound, including audio triggering - there's a lightbox too
You can tell the app to save shots straight onto the iPhone's main camera roll, but it also has its own preview mode and can store multiple shots for you to check out before deciding which ones to keep.
Camera Prime is well worth 69p if you want to get yourself into more group shots with your friends – or simply avoid those 'portrait in a mirror' shots that clutter up all the social networking apps these days. With the iPhone propped up somehow, using a timer also comes in handy as a way of avoiding camera shake in low light.
Sadly, the planned 2.0 update has been delayed by the patent war unleashed by Lodsys recently, so it'll be interesting to see how that saga unfolds – and whether Apple decides to defend the developers who have done so much to support the iOS platform. ®
We make our selection of the best iOS smartphone and tablet downloads every Thursday. It you think there's an app we should be considering, please let us know.
More iOS App of the Week Winners

FilesConnect
SplashTop
Remote
OverDrive
QuickOffice
EQu
Sponsored: Minds Mastering Machines - Call for papers now open

Camera Prime
Simple timer app that helps get you back in the picture.