HTC Salsa Android smartphone
Facebook fandango
Format over function
Videos look OK – even if they're not quite HD-sharp it's certainly good enough to watch films on without too much eye strain. It didn't seem terribly forgiving of formats it's supposed to work with though, struggling with some, but not all, of the MPEG4 files I tried.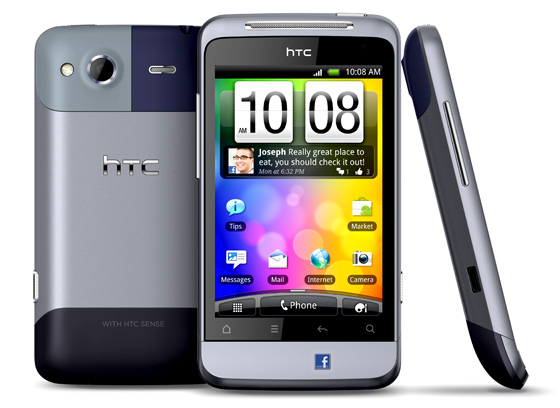 Socially aware
The Facebook button, like the one on the ChaCha, is more than just a branding exercise. One push lets you make a quick post, but it offers different options depending on what function you're in – from the camera it will instantly take a picture and offer to post it straight away, from your browser it will offer to share a link to what you're looking at, and from the music player it gives you the option to share what you're listening to.
You'll want to upgrade the supplied headphones for the otherwise fine music player, and there's the option to add up to 32GB of micro SD memory card on top of the 512MB of on-board memory. The 1250mAh battery puts up a fair fight and kept the Salsa going for a little over a day of quite heavy use.
Verdict
The HTC Salsa is a solidly built smartphone with a good screen, reasonable camera, fine UI and an emphasis on social networking, thanks largely to its clever Facebook button. This latter will endear it to 'bookers, but otherwise it doesn't stand out strongly from HTC's ever-expanding range of handsets. ®
More Budget Android Smartphone Reviews

Vodafone
Smart
HTC
ChaCha
LG
Optimus One
Ten… budget
Android
smartphones
Motorola
Defy

HTC Salsa Android smartphone
A sleek, slim Android smart phone with a 5Mp camera and dedicated Facebook button.