Original URL: http://www.theregister.co.uk/2011/07/26/review_htc_salsa_android_smartphone/
HTC Salsa Android smartphone
Facebook fandango
Posted in Phones, 26th July 2011 06:00 GMT
Watch Now : Virtual Machine Movement with Hyper-V
Review HTC has released two 'Facebook phones' of late – the Qwerty-packing ChaCha and the Salsa, the latter being a compact bundle of fun, which wears its dedicated Facebook button just beneath its screen.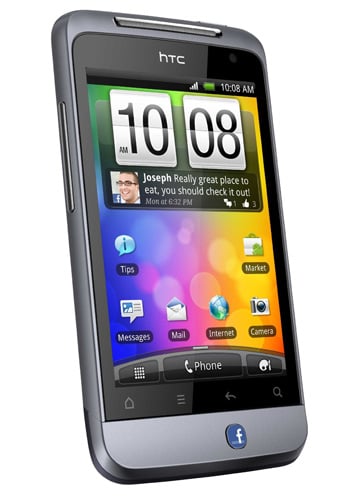 HTC's Salsa: spiced with Facebook favours
While the designers of the ChaCha had obviously looked over the shoulder of a BlackBerry owner or two, the Salsa's style keeps things in-house with a nod to the HTC Desire's odd little chin at the bottom of the phone, which seems to be getting less pronounced with each incarnation.
That and the bright blue Facebook button are the only distinctive features on the front, which otherwise only has the usual four touch-sensitive Android buttons nestling beneath the 3.4in touch screen, with a VGA front-facing camera and wide, thin loudspeaker above it.
It's comfortably pocket-sized at 109 x 59 x 12mm and 120g and makes efficient use of the sides with a slimline volume rocker, micro USB port and large camera shutter button. On the top are a power/sleep button and 3.5mm headphone jack. The nicely sensitive touch screen delivers 480 x 320-pixel resolution. Par for the course really, but sharp and vibrant with it.
The operating system is Android 2.3.3 Gingerbread which is very nearly the latest version (that would be 2.3.4) but despite the front-facing camera, there's no support for video calling.
The 800MHz processor might seem a little underpowered on paper for the job of dealing with the 2.1 version of Sense, which can be quite intense on the graphics. Yet, in practice, it coped with multi-tasking just fine. So you can have music playing while surfing the web and check your emails, though it can start to stutter if you push it much more than that.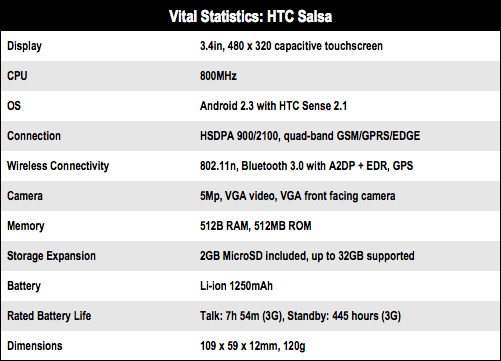 ---
Visual appeal?
I've given up on waiting for a 'eureka moment' from HTC regarding its so-so cameras and while the colours on this 5Mp model are reasonably vibrant, edges rarely seem as sharp as they should be, and you'll certainly need to be careful with your light – it's not very flexible if you have too much or too little. Still, it starts up fairly quickly (about three seconds) and there's auto-focus, geotagging and face detection, as well as an LED flash.
Sample Shots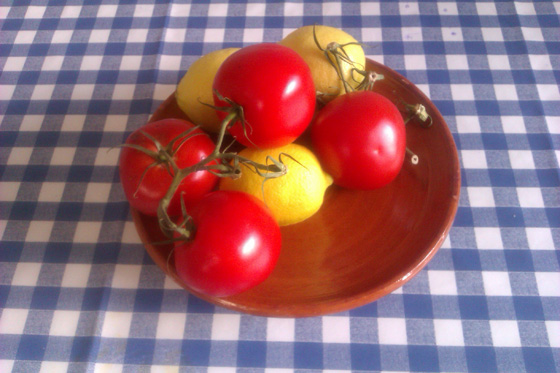 Click for a full-resolution image [1]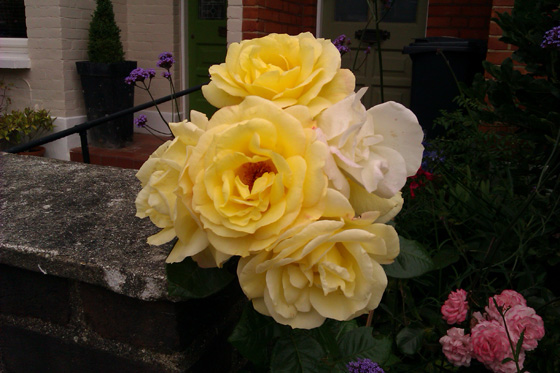 Click for a full-resolution image [2]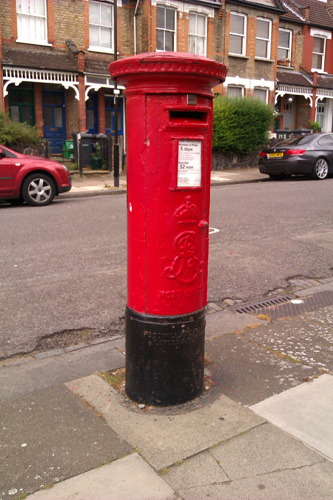 Click for a full-resolution image [3]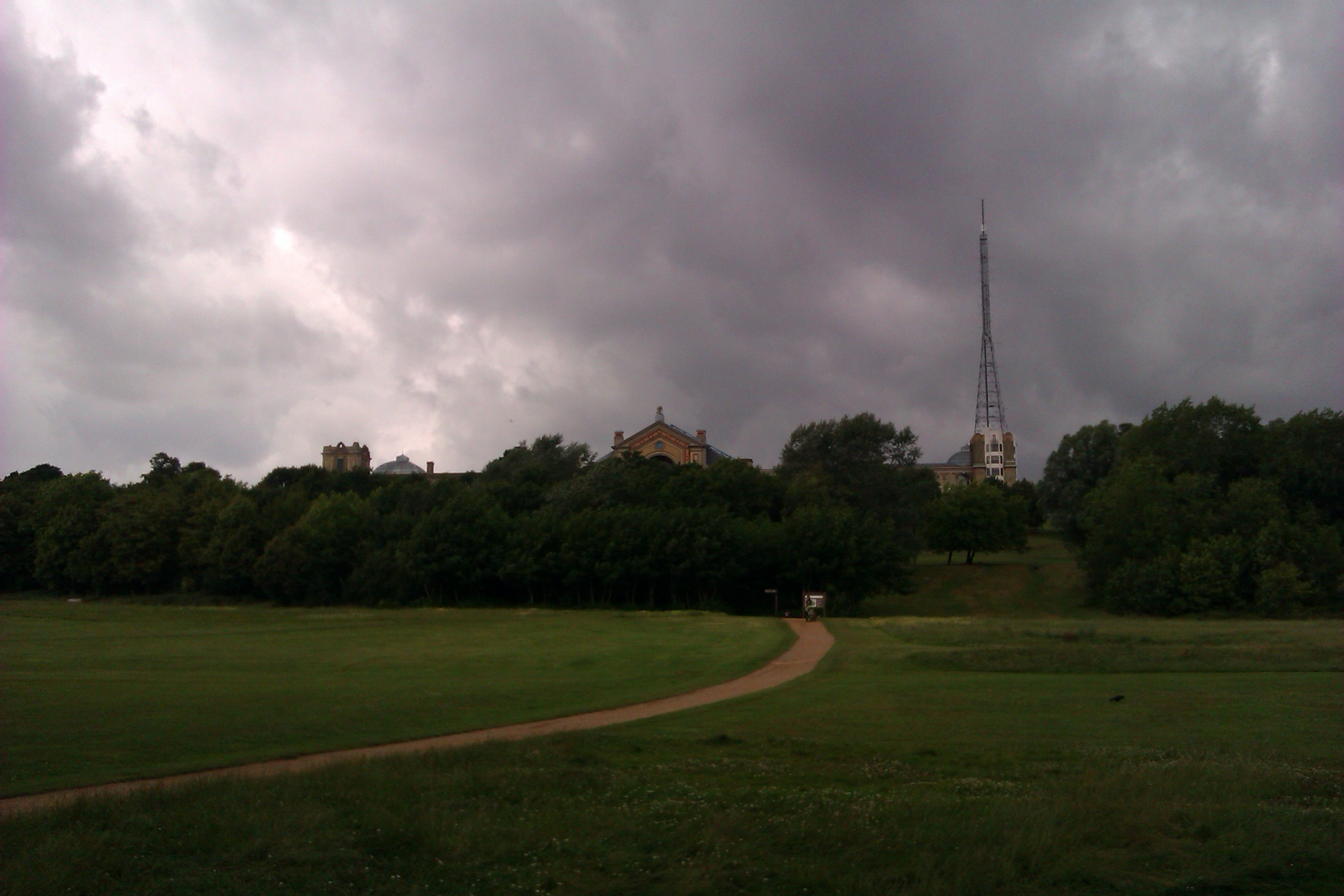 Click for a full-resolution image [4]
---
Format over function
Videos look OK – even if they're not quite HD-sharp it's certainly good enough to watch films on without too much eye strain. It didn't seem terribly forgiving of formats it's supposed to work with though, struggling with some, but not all, of the MPEG4 files I tried.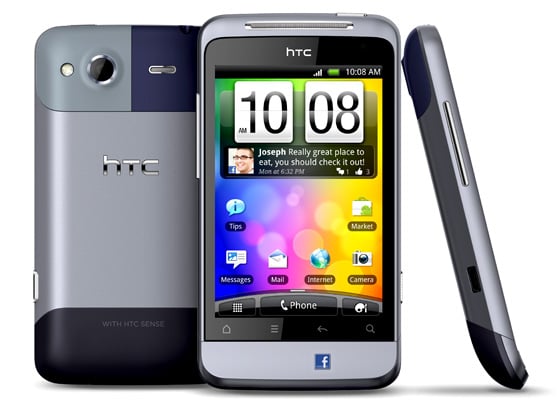 Socially aware
The Facebook button, like the one on the ChaCha, is more than just a branding exercise. One push lets you make a quick post, but it offers different options depending on what function you're in – from the camera it will instantly take a picture and offer to post it straight away, from your browser it will offer to share a link to what you're looking at, and from the music player it gives you the option to share what you're listening to.
You'll want to upgrade the supplied headphones for the otherwise fine music player, and there's the option to add up to 32GB of micro SD memory card on top of the 512MB of on-board memory. The 1250mAh battery puts up a fair fight and kept the Salsa going for a little over a day of quite heavy use.
Verdict
The HTC Salsa is a solidly built smartphone with a good screen, reasonable camera, fine UI and an emphasis on social networking, thanks largely to its clever Facebook button. This latter will endear it to 'bookers, but otherwise it doesn't stand out strongly from HTC's ever-expanding range of handsets. ®
More Budget Android Smartphone Reviews

Vodafone
Smart [5]
HTC
ChaCha [6]
LG
Optimus One [7]
Ten… budget
Android
smartphones [8]
Motorola
Defy [9]