Apple Mac OS X 10.7 Lion Part Two
The cat scan continues
Resize matters
Feel free to browse the full new-feature set of the operating system at Apple's website. Here, let's focus only on the features that caught my eye, starting with the bits I like.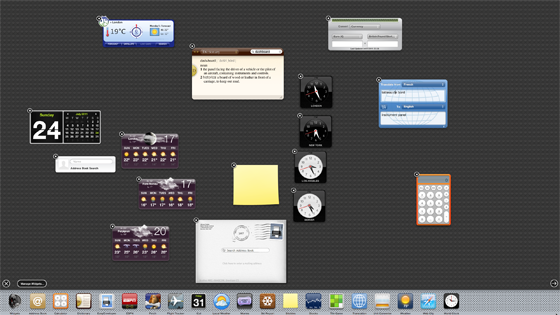 Dashboard Widgets now appear in their own space, apparently on top of a Lego board
Click for a larger image
In interface design, Apple has relented and taken a few tips from other operating systems. At long last, you can resize windows by dragging on any of its edges. You can copy files from one Finder window to another using the Copy/Paste commands (no Cut/Paste yet, though) and even copy files directly out of application File Open/Save/Export dialogue windows.
Incidentally, Apple has reversed the scrolling direction from the traditional mouse approach (swipe down to scroll down) to a tablet approach (swipe up to scroll down). It takes some getting used to, especially if, like me, you work with multiple operating systems, but OS X Lion lets you switch back to traditional scrolling if you want.
An optional feature called Resume remembers all your running programs and open documents between restarts just as your Mac does when waking up from Sleep mode. Do keep your wits about you, though, as bad habits can cause confusion: shutting down your Mac while your documents are open means that they'll try to re-open at your next startup, possibly without you realising it, thereby risking inadvertent edits, locking files for others on a network, and so on.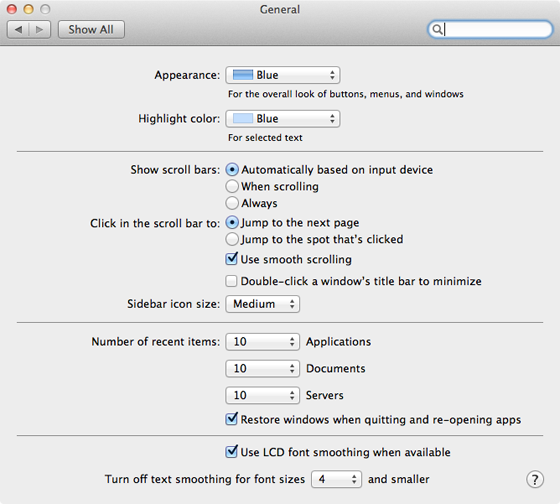 Untick Restore windows... if you want to kill off Resume
Before you ask, Resume respects private mode in web browsers, so any videos of loving couples you may leave on-screen should not make an unwelcome return for sloppy seconds after a restart. If you're risk averse, you can deactivate Resume from General in System Preferences.
Sponsored: Minds Mastering Machines - Call for papers now open