Mellanox deep-discounts speedy new Ethernet kit
A half-off deal for bleeding-edge servers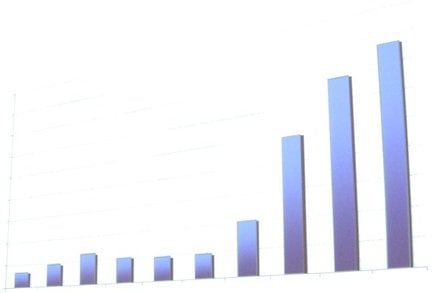 Mellanox Technologies wants customers to try its new 10GE/40GE switches and converged protocol adapters, but it can't just give hardware away like software vendors can. But what it can do is give beta testers a bundle at a steep discount designed to catch the attention of early adopters impatient for the new kit.
The deal is now available for switches based on the SwitchX ASICs that Mellanox developed to support both 56Gb/sec InfiniBand and 40Gb/sec Ethernet protocols.
The SwitchX chips were unveiled back in late April, and the first switches based on the chips – the sx1000 family that supports 40GE traffic – were announced in early May for early adopter shipments by the end of the second quarter. The companion ConnectX-3 converged InfiniBand-Ethernet server adapters came out in early June. These ConnectX-3 adapters plug into PCI-Express 3.0 x8 peripheral slots and have enough oomph to support either 56Gb/sec InfiniBand (also known as Fourteen Data Rate or FDR InfiniBand) or 40GE protocols.
The only problem is that there are no servers commercially available that have PCI Express 3.0 slots. The first PCI Express 3.0 support for servers is expected to come with Intel's "Sandy Bridge" Xeon E5 processors and their "Romley" platforms, and with AMD's "Interlagos" Opteron 6200 processors and their G34 server platform. Intel has not confirmed when it will launch the Xeon E5s, but is expected to roll them out sometime in the third quarter. AMD will start shipping Opteron 6200 processors and chipsets to motherboard and system makers in August.
Even without the server iron being available, however, Mellanox wants to get some input from real users with an end-to-end Mellanox networking stack, so it has put together a bundle that is appropriate for customers who can get their hands on early adopter iron from the key Xeon and Opteron server makers.
The beta lab bundle includes one sx1035 "Lite L2" 10GE/40GE switch, four ConnectX-3 EN PCI-Express 3.0 x8 adapters (running at either 10GE or 40GE speeds), and four 3-meter passive copper cables. The sx1035 switch has 36 ports with QSFP+ connectors in a 1U rack-mounted chassis; the SwitchX ASIC has 2.88 Tb/sec of non-blocking aggregate bandwidth across the ports and has a latency as low as 230 nanoseconds on a port-to-port hop running at 40GE speeds.
With 10GE ConnectX-3 server adapters, the bundle components have a list price of $55,549, but Mellanox is cutting it back to $28,000 for early adopters – a 49.6 per cent discount. If you want 40GE speeds, the ConnectX-3 adapters cost a little more money and list price is $57,410, and the early adopter discount of 44.3 per cent bring it down to $32,000. The deal also includes tech support for three months to set up and tune the networking gear, and a one-year warranty on the hardware.
The sx1035 switch and ConnectX-3 adapter bundle deal will be available through September 30. The fact that the Mellanox deal runs that long would seem to confirm the suspicion out there in the market that Intel will launch the Xeon E5 processors at its Intel Developer Forum in mid-September. ®
Sponsored: Minds Mastering Machines - Call for papers now open