RM shares take a caning following Board warning
When will somebody think of the children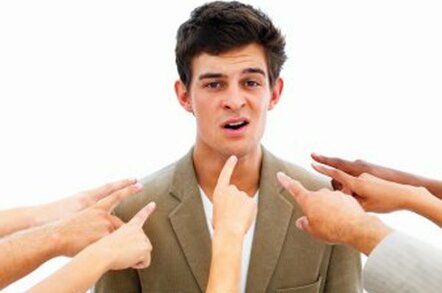 Specialist education IT supplier RM has issued a warning that results for the year ending September may fall below expectations as market conditions remain challenging on both sides of the pond.
The market reacted badly to the interim management statement for the trading period from April Fools' Day to 21 July, sending the share price spiralling downwards by more than 14 per cent.
RM is a highly seasonal business, with the summer quarter typically its most important. The firm said: "Education market conditions continue to be difficult in the UK and the USA."
"Due to the seasonality of many of the Group's businesses, it is difficult to predict accurately the outcome for the current period until after the summer. However, the Board has undertaken a forecast review and the balance of probabilities suggests an outcome that may be below the Board's previous expectations".
Market watchers had predicted a 7 per cent fall in revenues to £351m for fiscal 2011 and EPS of 13 pence.
RM said net debt more than halved from £22.1m in June 2010 to £11m last month.
The firm was hit hard by the collapse of the British government's Building Schools for the Future programme last year – it was the biggest supplier on the framework – and kickstarted a redundancy programme soon after it ended.
However, RM said it is continuing a "comprehensive spending review", the results of which will be available by the autumn. "The Board will take the necessary actions to mitigate the changes in the market environment," it said.
"Shareholders should anticipate a potentially difficult and unpredictable period in the near term," the firm warned. ®
Sponsored: Minds Mastering Machines - Call for papers now open