The Lord of the Rings Trilogy: Blu-ray extended edition
Precious
Making the grade
The hi-def presentation, across the board, is duly excellent. The movies exhibit fabulous detail and searing colour; deep forbidding blacks and forests of shadow detail. If you want to judge just how good your TV can look, see how well it copes with The Black Gate Opens, Chapter 65, on King. This sequence offers staging amounts of fine detail and texture, seemingly pushing AVC encoding technology to the limit.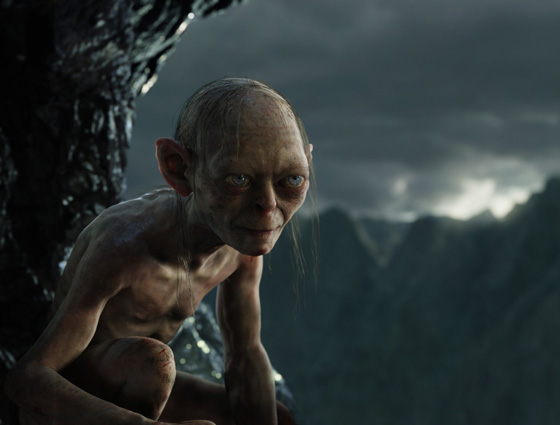 Continuous viewing has its consequences
Interestingly, Fellowship has been remastered following its first appearance on Blu-ray, with changes to its colour grading and tone. Some consider this controversial, but to my eyes the end result looks fabulous. When Gandalf returns to the shire (Chapter 3), the screen explodes with vibrancy.
The soundtrack for all three films is 6.1 DTS HD Master Audio. Wonderfully immersive, and underpinned by the stirring, memorable compositions of Howard Shore, they offer a master class in surround sound design. Each movie also comes with a quartet of commentaries from cast and crew.
The remaining nine discs in this set are actually DVDs, not BDs - but they contain such riches they should be guarded by Smaug. There are three DVDs per movie, each conspiring to offer an unparalleled insight into the making of each film.
Reflecting the tome-like nature of the package, these DVD Appendices guide you through the copious featurettes and special attractions. Beginning, quite naturally, with a profile of J.R.R. Tolkein himself, the Fellowship extras relate how the team set about creating a treatment of Tolkein's 'unfilmable' work and the incredible effort of the Weta Workshop in creating literally thousands of props and miniatures. There's even a cute interactive map which allows you to trace Frodo and Gandalf's travels, enlivened by neat animation and clip footage.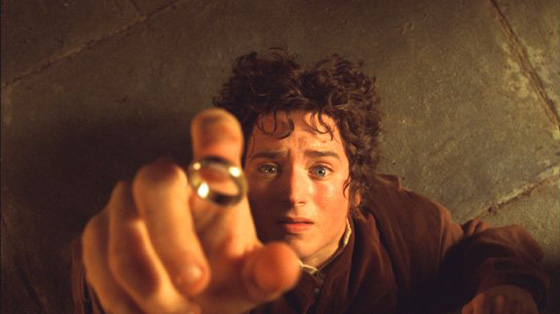 A loose ring can lead to embarrassing accidents
The Towers' supplementals devote a large amount of space to the development and creation of Gollum. Did you know that Iggy Pop was an early physical inspiration and that Andy Serkis eventually nailed the voice after hearing his cat cough up furballs? Throughout, you'll also find storyboards, pre-viz animatics and comparisons.
Perhaps the coup de grâce though, are the three feature-length Behind the Scenes documentaries which accompany each film. Shot by Jackson's friend and collaborator Costa Botes, these fly-on-the-wall docs combine on-set footage with off-the-cuff cast and crew interviews. The end result is a unique insight into the creation of these landmark movies.
Tellingly, the final documentary opens with an exhausted Peter Jackson declaring: "I never, ever, ever want to get involved in anything this complicated again."
Verdict
Never say never, eh Pete? 

Overall, this set is both exhaustive and absorbing. The longer iterations of these films look and sound sensational and the extras will have Ringers coming back for months. 

Now pull your finger out Jackson. I want to pre-order The Hobbit. ®
More AV Reviews…

Akira remastered
Blu-ray disc set
Panasonic
DMR-BWT700
Arcam
FMJ AVR400
AV receiver
Samsung
BD-D8900
Tron: Legacy
3D Blu-ray disc set
Sponsored: Minds Mastering Machines - Call for papers now open

The Lord of the Rings Trilogy: Blu-ray extended edition
More than a day's worth of viewing extras make it into this Blu-ray box set. Keen-eyed fans will be ringing the changes.