Apple Mac OS X 10.7 Lion Part One
The mane event?
Time out
OS X Lion is not a physical product: it's merely a retail concept in the Mac App Store. Once it's installed, the Mac App Store won't let you try to re-install it unless you remove OS X Lion first. This is not impossible but it is tricky since there's no physical installer DVD (you can make your own but Apple gives NO instructions on how to do it), and it's made all the more complicated by the fact that the OS X Lion installer self-destructs after installation, so you have to surreptitiously make a copy while it's looking the other way.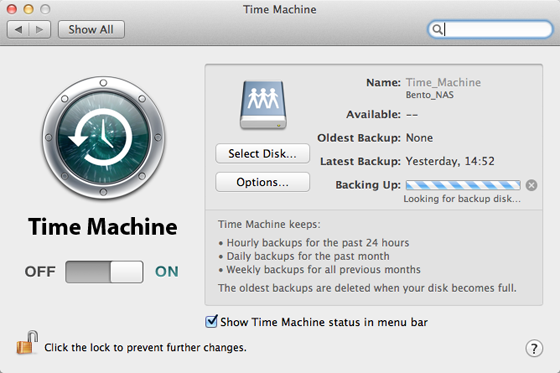 Where has my Nas drive gone? Not only can I no longer back up, nor can I restore anything. Aaargh!
At this point, I began making plans to back up my hard disk and start from scratch, whereupon I discovered that TimeMachine was no longer working and my 1.5TB Nas drive was inaccessible.

Oh, so my Nas is one of those old-fashioned servers like they used in the old days – silly me
It turns out Apple has changed its support for AFP connections, as used by lots of Nas drives. Although I can still connect via SMB and CIFS, there's little I can do about accessing my Nas volumes from the left-hand panel in Finder windows, nor can I configure TimeMachine not to use AFP. Basically, the moment I installed OS X Lion, my backups ceased. I await Buffalo Technology's firmware update to fix this.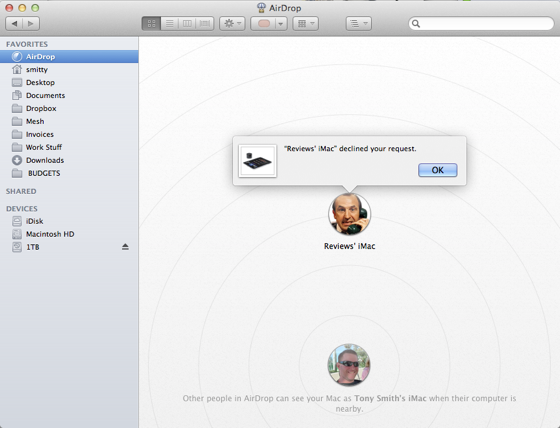 Network file sharing: AirDrop is weirdly wireless only
End of Part One
And this is the story so far – end of part one. In part two, I manage to get things running smoothly again and look beyond the cosmetic surgery to focus on the real benefits that OS X Lion can bring. You can read all about it here. ®
Thanks to Square Group for the loan of the MacBook Pro.
Sponsored: Minds Mastering Machines - Call for papers now open