Microsoft shakes up Office 365 channel payments
Redmond needs you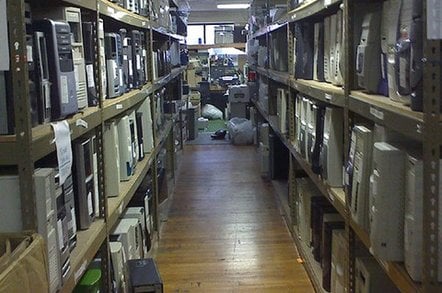 Microsoft is trying to talk to resellers about Office 365 in a language they understand: cold hard cash ... but the message is still failing to resonate with some.
Redmond is paying dealers three months upfront for selling its cloud services instead of just one month as had been the case with the Business Producivity Online Suite.
The margins seem healthy too: the hero online pack – Outlook, SharePoint, Lync and Office priced at £14 per user per month – will offer a margin of 18 per cent to the reseller in the first year, or a total of £30.24 per seat and 6 per cent recurring.
But despite only large account resellers previously getting any financial retune on licences – bog standard Microsoft partners had to offload customers' licensing needs to the LARs – some in the channel have found time to complain.
"We are still worried about the admin efforts required in bringing the Office 365 proposition to market. The economics are still not exciting to resellers. It should have more impact than BPOS but its not ground breaking," said the source.
Tim Wallis, CEO at Office 365 poster boy launch partner Content & Code, pointed out that "something is better than nothing" and defended the margins available.
"They [resellers] are focusing on the wrong things," he told The Reg. "There is a huge opportunity to provide services as so many customers have not upgraded their infrastructure."
He said Office 365 was opening customers' doors - though many continue to buy on-premise software for the time being - but to deploy the service users will need the latest version of Office, Windows 7 and a tidy Active Directory.
The engagement model in Office 365 – Microsoft provides the cloud and bills the customer – continues to rankle some dealers, but raising invoices at various levels of the supply chain would make the service more admin intensive.
A source close to Microsoft said: "It is difficult to see a model in the cloud where the ultimate provider is not the biller."
Microsoft has enlisted distributors Computer 2000 and Ingram Micro to garner support from Office 365 among their customer base.
Andy Gass, managing director at C2000, welcomed the changes to upfront payments and said he planned to "get behind the service".
Last month, Peter King, SMB cloud lead at Microsoft, said it was working out how to expand the role of distribution in the cloud to cover licensing, hosting solutions and cloud-based services.
"It's an area where we have the most work to do".
Aside from inventory management, the role of distributors is to educate resellers, bring them on board and develop them, said King: "most small businesses work with small business resellers that are served by distribution".
Microsoft was unavailable to comment further on the Office 365 comp model. ®
Sponsored: Minds Mastering Machines - Call for papers now open