Smart choices
With an eye on the yoof market, Vodafone is offering customers the option to design their own back cover for £10 at its Smart Design Studio. You can even upload your own images.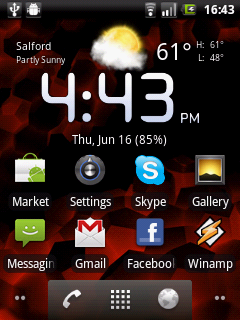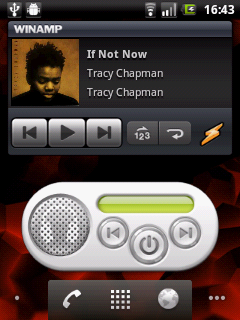 Homescreen and music
With expectations tempered the UI moves at a brisk enough pace and flips between portrait and landscape promptly while the plastic screen is both accurate and responsive to the touch.
It's not at all bad to look at either, though you will struggle to read it in direct sunlight. Clearly it's no retina display but it's certainly usable.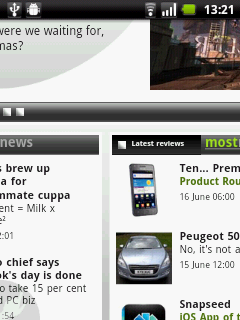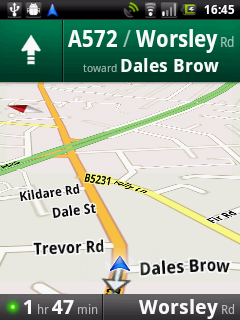 Browser and satnav
At this point I'd usually tell you what the Quadrant Standard benchmark score was but the Smart lacks the cajones to run the test in full, so let's just assume the number would have been lower than Greece's credit rating.
Likewise, graphics-heavy gaming is out of the question - Angry Birds ran so slowly as to be unplayable while Cordy and Stupid Zombies don't even show up in the Smart's Market.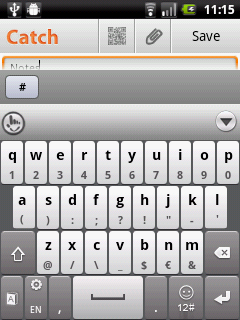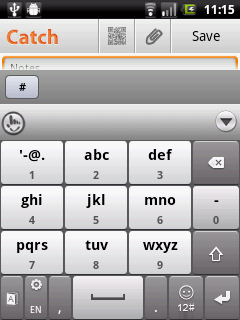 Keyboard layouts
Adobe's Flash player isn't supported either and you will have problems trying to play any video with a resolution much above the screen's QVGA native.
A surprising and regrettable absence is pinch-to-zoom, though double-tapping works well enough and web page text reflows quickly in the stock browser.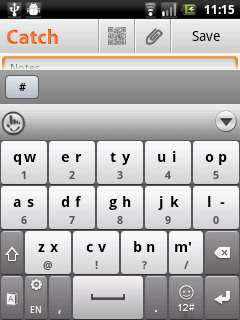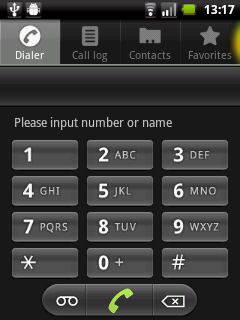 Another keyboard option and phone dialler
The TouchPal keyboard is a bit small - even when set to 'large' - but you can swipe between three alternative layouts and toggle the predictive settings from a handy bottom at bottom left.
COMMENTS
OSF is 77 UKP
If you can give a current PAYG Orange number at time of purchase.
tesco direct offered the OSF for 99UKP (nothing about buying airtime) but changed to 110
with included airtime.
the OSF is now an *old* phone -worth ~70 quid but not worth ~100.
@ Jemma
"I have said it numerous times before and I will probably say it numerous times again. A phone is a phone is a phone. It is a working tool. Its a device that can and has saved lives"
You can say it as often as you like, that doesn't make it true. A large percentage of smartphones are not used primarily as "phones" but as pocket computers, media players and data communications devices.
If you want a phone as an emergency device - I wonder how mankind survived without them - get a Nokia C1-01 or similar with a stand-by battery life that can be measured in weeks.
"Likewise, graphics-heavy gaming is out of the question"
Angry Birds is graphics heavy?
A 500+Mhz CPU with 256MB cant handle a puny 2D-game@320x240?
Time fire fire up that 'ol 33Mhz 486 with 4MB RAM and play some lowly-graphics DOOM ...
And that's ignoring
that they owed over £6bn of tax but fought so hard HMRC wrote it off. Life would be very different if they (and others) paid what they legally owe.
One of many links: http://boycottvodafone.com/?page_id=14
The title is required, and must contain letters and/or digits.
Orange San Francisco is easy to SIM unlock and root, and you can install Froyo on it (I have). I use it on the 3 network. You can get plenty of custom ROMs from the modaco forum for it.
It can run Angry Birds, although it stutters a bit.
By the looks of it, it's definitely worth more than this Vodafone phone. I'm not saying the Vodafone isn't good; it sounds OK; but the OSF is clearly better.
What phone is better for around £100?
Thanks for telling me it's £77 if you can quote a current PAYG Orange number though; that gives me an idea for a birthday gift for my mother!