Air Conflicts: Secret Wars
Wing men
Up the engine
Air Conflicts' five-year old engine is virtually untouched. Plane models, clouds and weather are all reasonably modelled, but the creaking graphics show their age amid the bleak, featureless terrains and buildings. Still, that means the DX9 game runs just fine on a moderate spec PC, and you shouldn't experience any performance issues playing it on a reasonable 512MB card and Core 2 Duo config.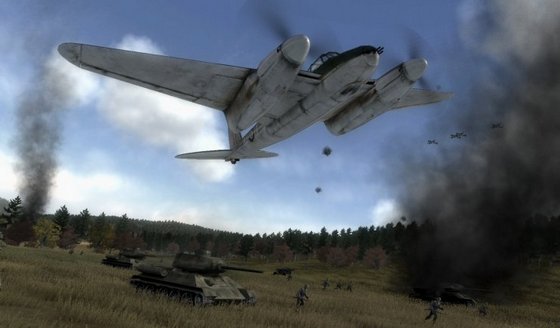 Near field communications
Despite the obvious constraints in graphics and flight dynamics, Secret Wars is a fairly entertaining game, thanks to its constant mix of objectives and impressive number of enemy planes in dogfights. And it's got decent replay value, too. In addition to replaying campaign missions in any order, there's an additional single-player mode called Dogfight, which offers combat vignettes where you can customise the number of enemy planes, enemy respawn speeds, map and conditions.
There's also on-line or LAN multiplayer for up to eight players, where standard Deathmatch, Team Deathmatch and Capture the Flag are joined by Destroy and Protect, a mode in which you have to carefully balance the objectives of destroying enemy assets while protecting your own.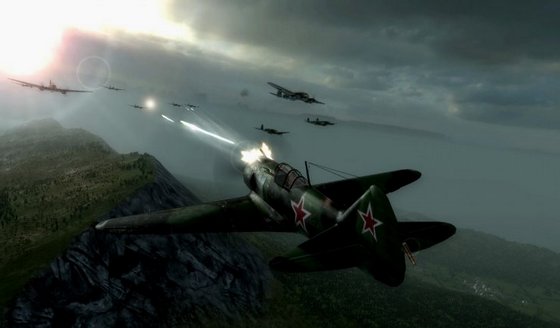 Jetset radio
If you can find enough players online for what is a niche title, there's a reasonable amount of fun to be had. But with the game's disappointing flight dynamics and homogeneous plane handling carried over lock stock into multiplayer, gameplay devolves into little more than a hunt for heavily damaged enemy planes to inflict the killer blow and earn the kill count. And with no persistent career stats, perks or upgrades, any enjoyment is bound to be short lived.
Verdict
Air Conflicts: Secret Wars isn't a bad game, it's just one typical of a genre desperately in need of innovation. There's little to justify its near-full retail price on Xbox and PS3, and there's plenty to complain about in its restrictive arcade sensibilities, but at £19.99 for PC, there's just enough thrust to keep fans of the genre airborne for a while. ®
More Games Reviews

Transformers:
Dark of the Moon
Shadows of
the Damned
FEAR 3
Dungeon
Siege 3
Child of Eden
Sponsored: Minds Mastering Machines - Call for papers now open

Air Conflicts: Secret Wars
An economy class flier. It does the job, but you'll have plenty to moan about. Available on PC (tested), PS3 and Xbox 360.
Price:
£20 - PC, £40 - PS3/Xbox 360 RRP