The greatest tech show on Earth
We attend Campus Party Valencia
March of the robots
Moving round to robotics - one of the most interesting and innovative sections of the show - I was gobsmacked. There was much to see, and several workshops to attend.
My first encounter here was with the ROS system, an open-source platform that simplifies robotics, making it a much easier prospect for budding roboteers. Melonee Wise gave a talk on the system as well as offering an insight into some of the projects robotics outlet Willow Garage is involved in.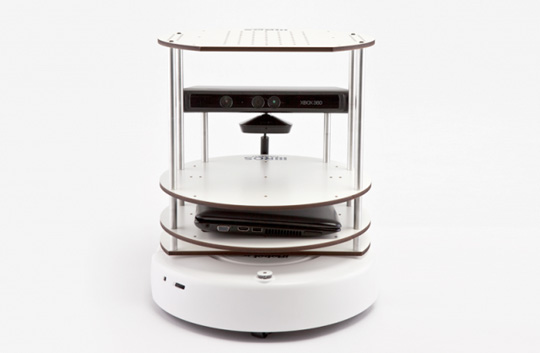 Many of you may remember the TurtleBot, an open-source robot starter kit which allows users to build their own waiter-style table. The TurtleBot is now available to order and can be picked up for about £1200. Wise and her partner Michael couldn't praise the Xbox Kinect peripheral enough, saying it has propelled robotics to another level.
I then spoke with Professor Alberto Sanfeliu about the Urus project, which he has worked upon with various colleges around the world, including Surrey University. The TibiDabo urban robot is designed on the back of a segway and has the potential to replace guide dogs, acting as a companion for the visually impaired.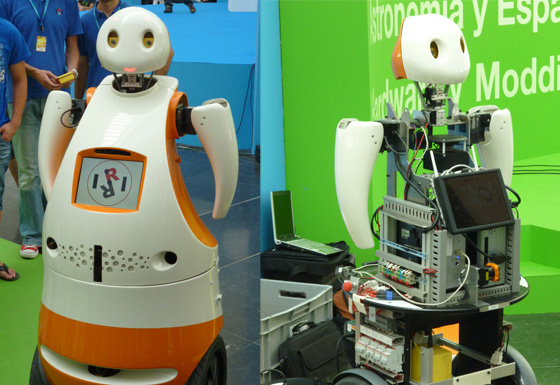 Running on ROS, it moves around, interacts with people and recognises objects. While TibiDabo has been in trial for a while now, such robots should be available for commercial projects within a few years, at least for use within the home.
Prof Sandeliu also talked up some learning algorithms that have been incorporated, meaning the robot has the skills to teach itself and learn from experience. Don't worry, though, a robotic uprising is total sci-fi babble and no matter the algorithm, it's impossible for robots to take over the world... or so he says.
Of course, there was much more to see, from homemade remote controlled helicopters to memory implantation, although with it all in Spanish, I was quickly left behind.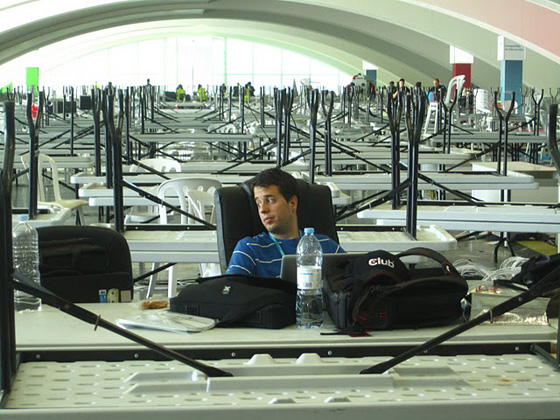 Until next year?
Image credit: Isa Andreu
However, we'll definitely be seeing an English version soon. So far Campus Party takes place in eight countries - Spain and seven Latin America nations - but the organisers are setting up a Campus Party in San Francisco next year. They are even considering a Campus Party Britannia in the not too distant future.
If in the meantime, you fancy a trip to Valencia - I couldn't recommend it enough. Es asombroso. Adiós a mis amigos. ®
Sponsored: Minds Mastering Machines - Call for papers now open