The greatest tech show on Earth
We attend Campus Party Valencia
All mod cons
Surrounding the Chrysler were dozens of impressive mods from dinosaurs and volcanoes to Coke fridges and motorbike conversions. Many of these modders enter designs in the Future Modding Tournament, a competition with prizes in several categories. Entrants get scored at various Lan parties - Campus Party included - and the top scorers are put into the final.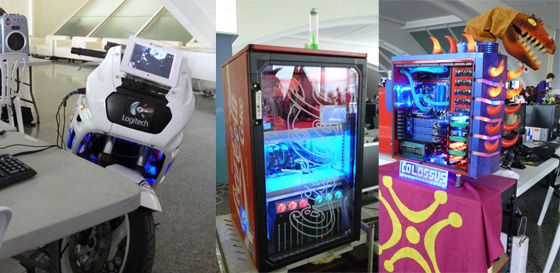 One ex-finalist, Deborah Ruiz Berbegal, who took a third place in last year's competition with her Alice in Wonderland themed mod, was back at Campus Party again, this time with a Metal Dragon, put together using papier-mâché and 517 Coke cans. It's not quite ready to be entered into the tourney yet, though - Deborah told me she intends to tweak the design further and give the wings some movement.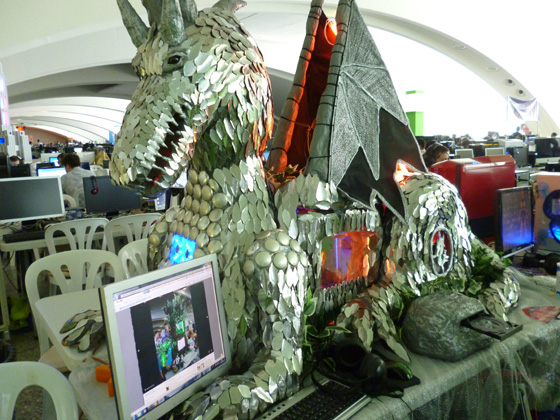 Behind Deborah's computer was a small section dedicated to overclockers, where several groups of computing enthusiasts gathered to try and break records and push particular chips far beyond their maximum speeds. The fact they use liquid nitrogen meant I couldn't get too close - such is health and safety. Despite insisting I wouldn't freeze any fingers off, I wasn't getting any nearer.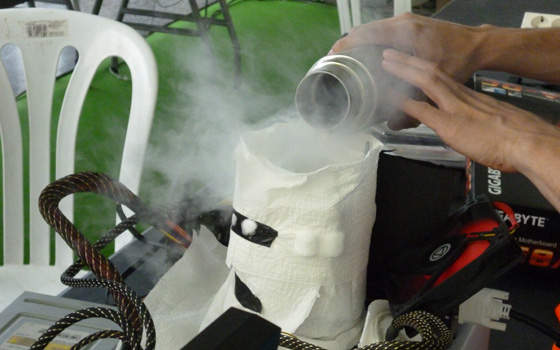 Several of the world's top overclocking squads were here, such as previous front-runners Team OCX, members from HWBot and the UK's very own BenchTec crew, pushing for various world records. The speeds these guys were overclocking at - pressing beyond 11GHz - have taken the practice through the roof and beyond. Things have come a long way since Project Eunuch used a fridge freezer and alcoholic bevvies to overclock a PC to 247MHz.

In a separate area of the building, gaming competitions were being held. These ranged from Counter Strike and Call of Duty, to League of Legends, Fifa 11 and Guitar Hero. With more than €50,000 in prize money on offer, it was unsurprising to see the room crammed with participants, as well as gamers scattered all over the campus honing and toning skills on their title of choice.
Across the way, another building was kitted out with a thousand or so computers and four presentation stages where talks were held on various tech-related subjects.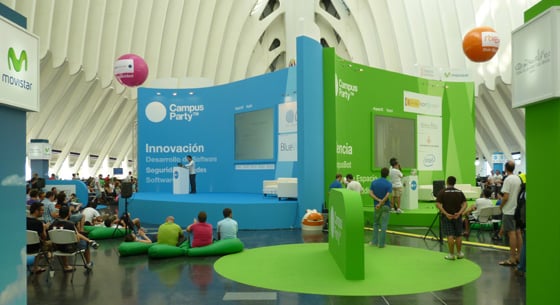 In one corner, the flight-sim community gathered to show off their individual builds, some with full cockpit equipment. If put into a real plane, I'm told they'd be able to fly. I didn't question it, especially when you see the lengths some of these guys go to. Old German aviation maps were scrawled out across one table, with enthusiasts plotting an exact route a Luftwaffe flight would have taken in WWII, then re-enacting it on their flight sim. Hardcore.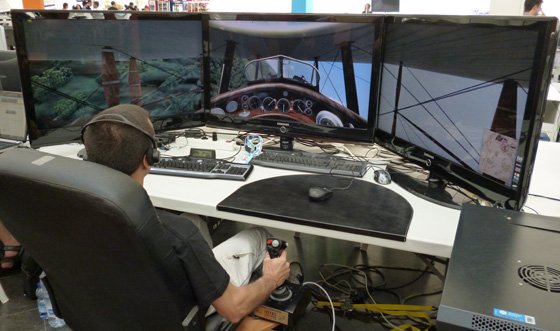 Sponsored: Minds Mastering Machines - Call for papers now open