Ten... Portable USB 3.0 HDDs
SuperSpeed pocket drives tested
Verbatim Store 'n' Go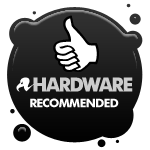 If you're the kind of person prone to losing things among your desktop clutter, Verbatim has the drive for you. The Store 'n' Go unit I have sat in front of me is a bright metallic pink unit that could be spotted on even the most mangled workspace from several cubicles away. For the more conservative purchaser, it is also available in either black or blue and 500GB or 1TB capacities irrelevant of your colour choice. It's not just looks making this drive stand out either, it's also very fast and excellent value. Crystal DiskMark had this drive reading and writing at 106MB/s.
Like the Freecom drive, Verbatim also throws in Nero BackitUp & Burn along with Green Button. Unlike the Freecom drive, Green Button actually recognises the Store 'n' Go, allowing you to spin down the drive after a period of inactivity.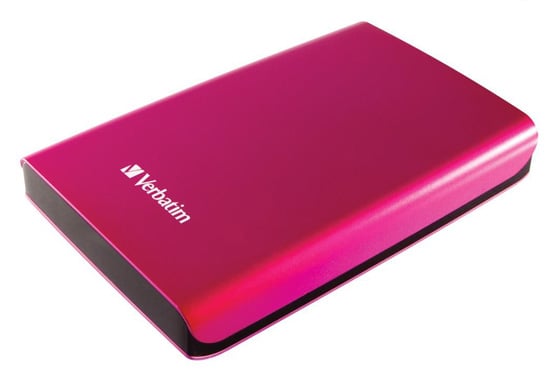 Reg Rating 85%
Price £45 (500GB), £65 (750GB), £95 (1TB)
More info Seagate
Western Digital My Passport Essential SE

The Western Digital My Passport Essential SE is the smallest of the drives I have tested, even in 1TB form. I really like this drive, it's very compact and it is priced competitively. It's not such a speed demon as some of the other drives, but at 84MB/s read and write, it's still miles beyond its USB 2.0 predecessors.
The My Passport Essential comes with a two-year warranty and Western Digital's SmartWare backup and drive management software. SmartWare gives you a visual representation of your backups by file type and allows you to restore data in a similar fashion to Apple's TimeMachine. Additionally, SmartWare provides 256-bit encryption to protect your data. If portable pocketability is what you're after then this Passport may well earn your stamp of approval. ®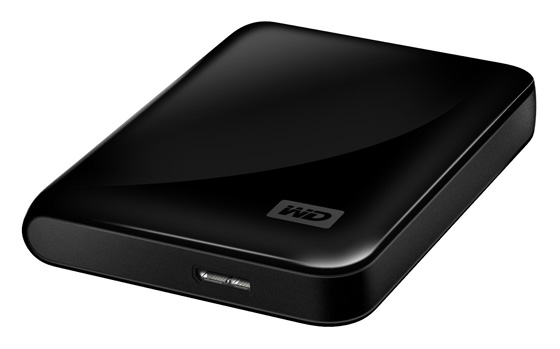 Benchmark Tests
CrystalDiskMark 3 Results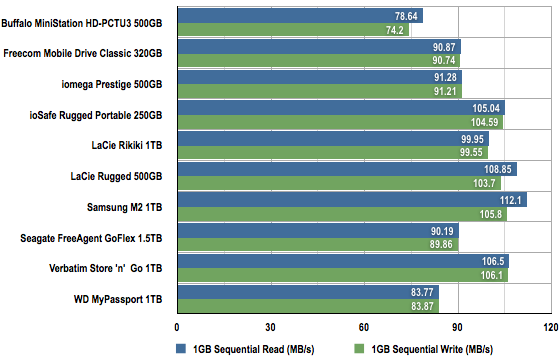 Data transfer speeds in Megabytes per Second (MB/s)
Longer bars are better
Sponsored: Fast data protection ROI?