Intel reports (mostly) solid revenue growth
Double digits across all segments – except Atom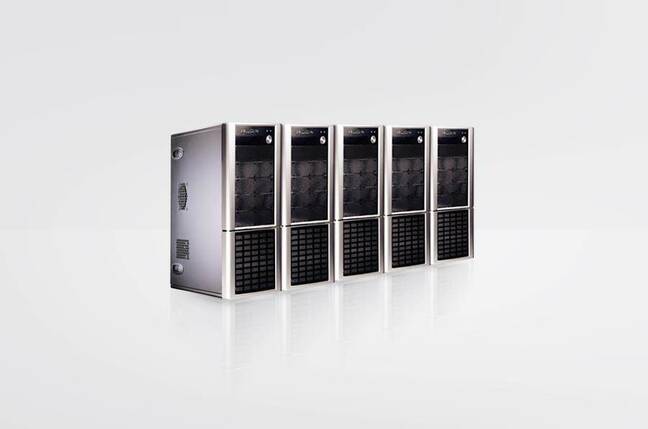 Intel's second quarter of 2011 was a good one, beating Wall Street estimates and showing double-digit revenue growth across all major business segments. But weakness at the low end of the market shows that the world's largest microprocessor maker has its vulnerabilities.
"We achieved a significant new milestone in the second quarter, surpassing $13.0 billion in revenue for the first time," said Intel headman Paul Otellini in a prepared statement. The consensus on the Street, according to FactSet Research, was that the company would pull in $12.8bn during the quarter.
When measured using generally accepted accounting principles (GAAP) metrics, that $13bn revenue was up $2.3 billion from the same quarter last year, a rise of 21 per cent. Net income, however, was up a much smaller amount: at $3bn, it rose a mere $67m, a 2 per cent year-on-year bump.
Non-GAAP figures were higher in each case – especially net income, which grew by 10 per cent to $3.2bn, a rise of $290m, when those pesky generally accepted principles were laid aside.
Each of Intel's three major business groups saw solid revenue growth: the PC Client Group was up 11 per cent year-on-year, the Data Center Group up 15 per cent, and the catch-all Other Intel Architecture Group was up 84 per cent.
News was not rosy in all the subgroups, however. Atom processor and chipset revenue was down 15 per cent to $352 million, likely due at least in part to the netbook-cannibalization effect of Apple's iPads – oh, and maybe some other tablets, as well. Possibly.
Otellini credited the generally peachy results to "strong corporate demand for our most advanced technology, the surge of mobile devices and internet traffic fueling data center growth, and the rapid rise of computing in emerging markets."
You'll notice that his reference to the rise of mobile devices as a contibuting factor to Intel's healthy quarter spoke only of their influence on data center expansion, and not on sales of his company's low-power microprocessors. Intel still has its work cut out for it in that segment before it can realistically attempt to pry a chunk of that rapidly expanding market away from the increasingly strong grip of ARM. ®
Sponsored: Are DLP and DTP still an issue?