Toshiba Satellite P775 17.3in Core i7 laptop
The Young Ones' notebook?
Review As laptops become ever more identical on the inside, it's the stuff on the outside that now differentiates one from another.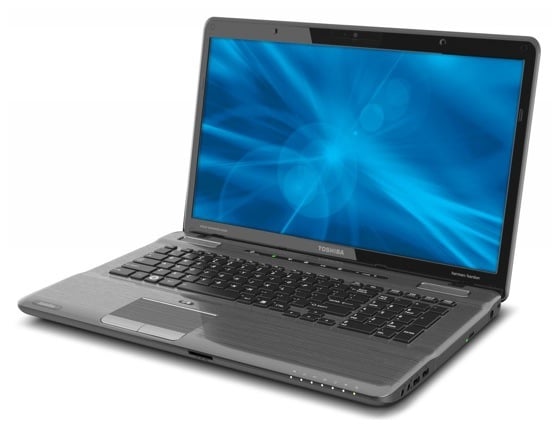 Off to college: the (wealthy) student's laptop?
Toshiba's Satellite P775 is a good example. The key points I jotted down while putting it through its paces are not the 2GHz Intel Core i7-2630WM quad-core processor - many laptops have one of those - the 750GB hard drive - ditto - or the Blu-ray Disc drive - a less commonplace component, but not one to stir the passions, either - but its backlit-keyboard and its looks.
Not that I can find, in all honesty, anything especially wrong with the innards. Toshiba has fitted the P775 with a generous 8GB of 1333MHz DDR 3 memory, plenty for a mainstream machine with a 64-bit operating system and an integrated graphics core. I wish Windows was set, out of the box, to cache more data there so I had to rely less on the capacious but tardy hard drive.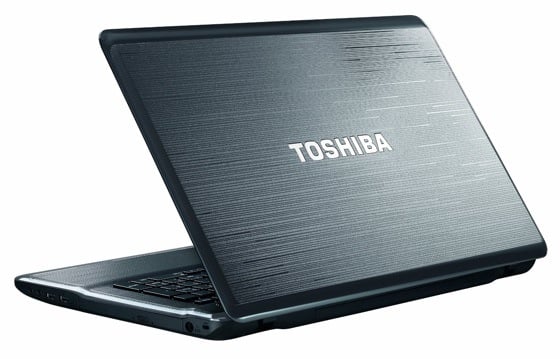 That's a 'metallic urban black' texture, that is
The P775 has USB 3.0, but again lots of machines do now. Even more have Gigabit Ethernet on board. The laptop's wireless adaptor ticks the 802.11n box, but it only covers the 2.4GHz band, not 5GHz too, and it's a single antenna job so don't expect speeds above 72Mb/s - no quicker in practice than old 802.11g.
The colossal 17.3in display runs to a resolution of 1600 x 900. It's nice and bright, but not Full HD, which is disappointing on a screen this size but not an uncommon omission.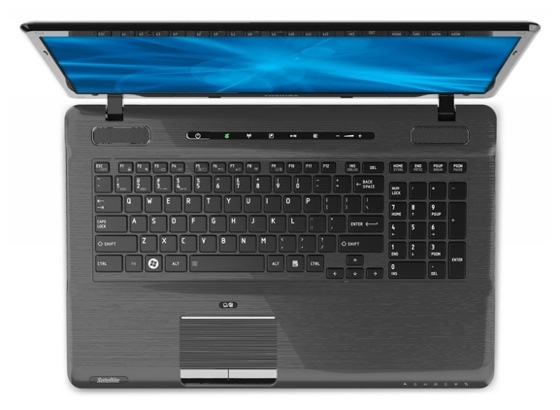 An oddly placed trackpad - and a decent keyboard
The screen is driven, depending on graphics load, by the Intel GMA core built into the Sandy Bridge CPU, or by an Nvidia GeForce GT 540M graphics chip with 2GB of dedicated DDR 3 video Ram. The switching is handled - very nice and smoothly - by Nvidia's Optimus tech.
Sponsored: Minds Mastering Machines - Call for papers now open