Octacore AMD Bulldozers exposed by Turks
Site reveals 4.2GHz saat hızları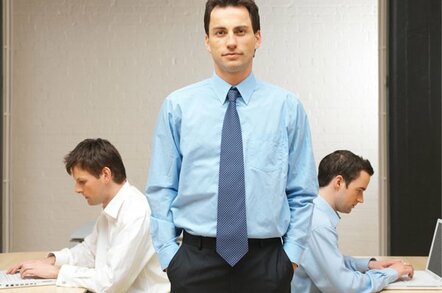 Updated A Turkish website claims to have inside information about specifications and benchmark results for AMD's upcoming multi-core Bulldozer processors.
Unfortunately, it's impossible to verify the specs (Google Translate version) published by the news 'n' rumor site, DonanımHaber. AMD spokeswoman Miriam Cox declined to "comment on rumors or speculation," instead telling us: "We recommend waiting for our production parts for accurate technical specs and performance metrics."
What's more, DonanımHaber's benchmark results (Google, again) are – as HotHardware rightly points out – essentially meaningless.
Still, any information about the upcoming Bulldozer is worth a taste, even if sprinkled with more than a healthy helping of NaCl. After all, AMD's processor division is on a roll, what with the formal release of its low-power, Bobcat-based APUs early this year, and the recent rollout of its desktop-bound Llano APUs last month.
The Llano chips – now christened the A Series – are based on AMD's older Phenom core. The next step in AMD's trifecta will be chips based on their all-new Bulldozer core. Word on the street is that Bulldozer – to debut in its eight-core, FX Series incarnation – has slipped a bit, but AMD's Cox assures us that "The FX processors will be released at the end of summer."
According to DonanımHaber, the FX Series will have three basic divisions: four, six, and eight-core versions, each with product numbers that begin with the number of cores.

AMD's Bulldozer lineup, to be taken with a grain of salt (source: DonanımHaber – click to enlarge)
At the top of the line will be the FX-8150, with clock speeds – or, as they say in Istanbul, saat hızları – of 3.6GHz when running on all eight cores and boosted to a screaming 4.2GHz when some cores are shut down. Presumably, the FX Series chips will shut down half their cores to get that "Turbo Core" boost, as do the six-core AMD Phenom II X6 1055T and 1090T.
Oddly, the engineering sample that the Turks claim to have snagged for benchmark testing is an eight-core FX-8130P running at a base clock speed of 3.2GHz – which doesn't appear among the parts on their list.
We won't recapitulate HotHardware's analysis of DonanımHaber's benchmark testing, but we will weigh in that their conclusions appear sound: that the Turks' tests were by and large so ill-chosen and poorly explained that their results are not worth discussing.
Not that benchmarking these days is a walk in the park. As AMD's chief marketeer Nigel Dessau opined in June, when the company declined to endorse BAPCo's SYSmark 2012 Benchmark, "Technology is evolving at an incredible pace." In this brave new multi-core, many-core, heterogeneous, APU, CPGPU, let's-stuff-everthing-but-the-kitchen-sink-onto-one-chip world, new approaches to performance evaluation are sorely needed. ®
Update
A Czech blogger now claims in a posting not-too-subtley entitled "You were PUNKD!" (Google Translate version) that he provided the FX-8130P benchmark results to DonanımHaber, and that he had faked them. "I can post anything here: emails ... Differently edited pictures, and more and more proofs," he writes.
There's no word from DonanımHaber about the veracity of the benchmarks – although there's quite a discussion going on over at SemiAccurate about them. In light of all this brouhaha, we'll modify our original take on the benchmark results – that they were crap – to now say that even if they're bogus, that simply makes them bogus crap.
Sponsored: Minds Mastering Machines - Call for papers now open