Lexus CT200h hybrid
Too posh to rush?
Review Give Toyota its due, it's wringing the maximum amount of value from the Hybrid Synergy Drive power train. The 1.8 VVT-i Atkinson Cycle petrol engine and associated electric motor have already turned up in the Prius and Auris Hybrid, and now you can have them in a posh frock with a Lexus badge on the nose.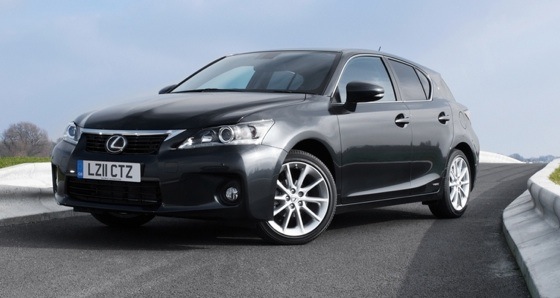 Lexus' CT200h: the nose looks better than the rest
Called rather inelegantly the CT200h, Lexus' new baby is being billed as the first full hybrid in the premium compact sector. Or, to put it another way, a semi-sporty but still eco-tuned posh hatchback to compete with the likes of the Audi A3 and BMW 1 series.
Of course, sporty the CT200h really is not. Yes, when you turn the settings dial to Sport, the instrument cluster turns from blue to red and the charge/power gauge is replaced by a rev counter, but the basic performance profile of an Atkinson four-pot and CVT transmission remains when accelerating hard at low speeds: a surge in revs followed eventually by some forward motion when the gearbox catches up.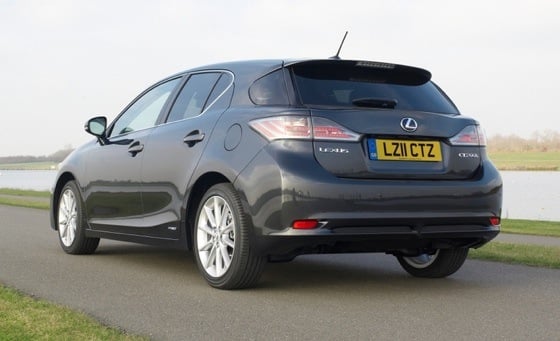 Not a Mazda 3 - even though it looks like one
In Sport mode, which maximises the electric motor's output and sharpens throttle response, the engine and electric motor deliver a combined power output of 134bhp, enough to get the Lexus to 62mph in 10.3 seconds and on to a top speed 112mph.
Those numbers are not the whole story, though, because there's a useful amount of torque available in the mid-range. Press the throttle at 50mph and the CT200h lunges towards the horizon with a satisfying lack of fuss.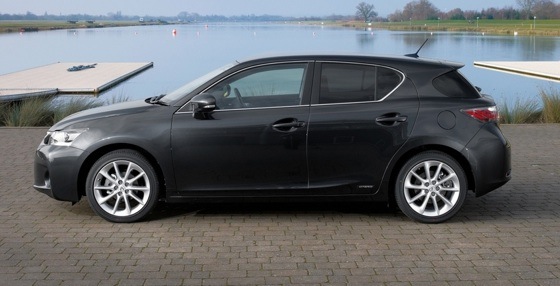 Rear window visibility is way better than you get out of a Prius
What you lose on the low-speed acceleration swings you gain on the driving roundabouts thanks to the 81bhp/153 lb-ft (60kW/207Nm) electric motor, which will propel you silently along the road for a mile or so at speeds up to 28mph - a useful feature in stop-start traffic.
Sponsored: Minds Mastering Machines - Call for papers now open