Long-lost IT bigwig found in Surrey forest
'Great way of positioning capital' says Tarzan of the Channel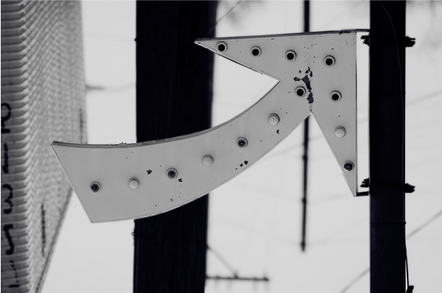 Dimension Data's former long serving EMEA CEO Russell Bolan has ditched the corporate lifestyle to hang out in the woods.
The channel bigwig quit the rat race at the end of 2009 and has spent the time managing a 73 acre forest on the Surrey and Hampshire border but he is not, as it turns out, single-handedly trying to tackle the ill effects of global warming.
"It's a great way of positioning capital," Bolan told The Reg. "If you look the price of forestry and how it performs, it outgrew the stock market last year, up 19 per cent."
Flatwood, the moniker for the forest coined by the ex-DiData chief, does not yet have a turnover, in part due to complex woodland tax regulations, but the plan is to invest in a saw mill and firewood-processing equipment next year.
So the oaks, beech and pine trees peppering the land will soon be toast, or paper, or whatever else Bolan has planned for them, as he has already secured a relevant certification to use commercial chain saws and flog trees.
Eco-warrier Swampy would not be impressed.
Bolan remains a non-exec director at Indian software firm Nihilent but will not be donning a suit anytime soon to get back to the daily grind in IT. ®
Sponsored: Minds Mastering Machines - Call for papers now open