Oracle alarmed as Avnet TS loses Bharat
'We are really surprised', say Ellison's men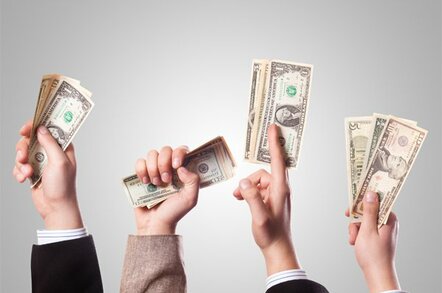 Avnet Technology Solutions is further restructuring its management deck, with EMEA director of the Oracle hardware and software franchise Mickey Bharat set to leave the distributor.
Bharat joined Avnet through its 2008 acquisition of Horizon and according to sources within Oracle – who questioned the logic of his departure – was in no small part responsible for building the centralised business across the region.
The high profile exit follows hot on the heels of senior EMEA veep Gary Coburn, who departed after Avnet handed control of the Business Product Group – he ran under the remit of IBM Business Product Group EMEA boss Miriam Murphy.
In a note to staff today, Murphy said she was now leading the enterprise business products groups, materials management, the Solutions Path and marketing communications organisation and confirmed the other changes.
"Our Oracle business group will be led by Ciaran Doherty, formerly sales director for our enterprise distribution business in Ireland," stated the memo to staff, leaked to El Reg.
She continued: "Mickey Bharat, who has led our Oracle business for two years, has decided to leave Avnet to take on some new challenges. He will be handing over the responsibility to Ciaran in the coming weeks".
This has led to some shock within Oracle, as Bharat was seen as instrumental in growing the franchise from its beginnings with Horizon in 2006 to the RFI tender process last year, when Avnet and Arrow were made pan-European disties.
"Avnet works with Oracle in 36 countries and 25 of them are in EMEA. Mickey ran a team that managed to build this footprint. We are really surprised to hear of his exit and don't understand why he has gone," said one Oracle insider.
Another hoped the investment in bodies to staff the Oracle franchise will not diminish, saying, "Avnet needs someone to make sure it sustains or grows the headcount".
In another change, Klaus Decker, formerly director of product management EMEA within the IBM business group will assume responsibility for the entire unit, taking over from Murphy.
Ed Bateman continues to lead open storage and software groups across EMEA; Daniel Mueller will still head up the HP business group; Keith Robinson remains at the helm of networking, security, wireless mobility, document management and UC; and Bernd Heuhsen heads up the EIZO monitor biz.
Avnet and Bharat were unavailable to comment further at the time of going to press. ®
Sponsored: Minds Mastering Machines - Call for papers now open