HP TouchSmart 610 touchscreen all-in-one PC
Quite literally, laid back
Review This is going to be good. I reviewed the first TouchSmart 600 all-in-one home desktop computer in January 2010, and loved it, frankly. I fondly remember Reg Hardware readers expressing their admiration for my gushing praise at the time... That was sarcasm. Enough, I'm over it.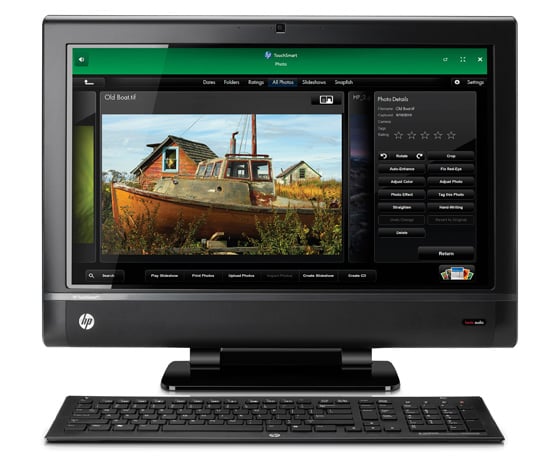 Finger friendly: HP's TouchSmart 610
The TouchSmart 600 was a shiny, black, all-round entertainment party box, jack of all trades and master of fun. HP seemed to have 'got' what a shared family computer is supposed to be all about: not so much home office as home video, less Portal 2 and more Club Penguin.
Now with the TouchSmart 610, HP is trying to help you get more out of the touchscreen by making it ergonomically better to use. More on that later.
As an all-in-one computer, the TouchSmart 610 mimics Apple's iMac series, with the meat of the machine built into the back of the display, accompanied by a matching black wireless keyboard and mouse. The keyboard has that soft-touch feel of a notebook keyboard that I happen to like, but those who enjoy hammering keys with big action might not. The mouse is unremarkable.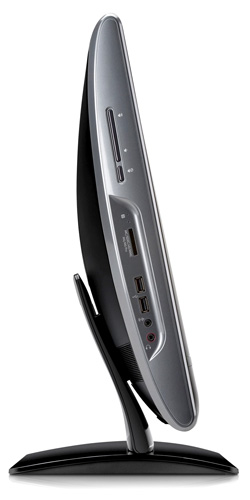 Convenient USB, audio and camera card connections are located on the left-hand side, along with audio volume controls
Also provided is a TV-style remote control handset, helping you operate the media playback functions of the computer from a sofa across the room. If you feel at ease with remote controls sporting dozens of little buttons labelled with partial words and arcane icons, you'll like this one. However, if you feel that the whole remote control design concept has lost its way and needs rethinking from scratch – this is my wife's opinion, by the way – then it's every bit as bad as any other.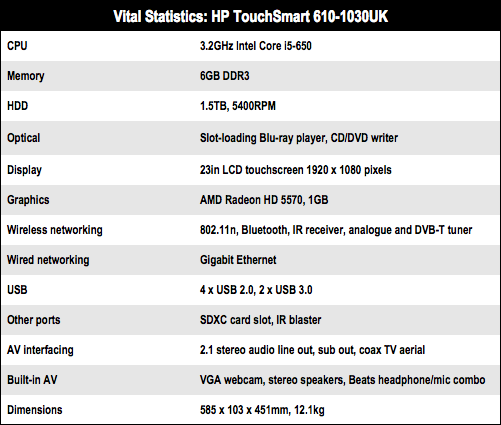 Sponsored: Minds Mastering Machines - Call for papers now open