Samsung RF711 17.3in Core i7 laptop
Sandy Bridge heavyweight
Performance charts
But if graphics performance isn't particularly tricked-out, Samsung has capitalised in other places. For example, there's not one but two hard disks inside, both offering 500GB of storage and split, on my review system, into one standalone 500GB disk, and two smaller partitions. In total a terabyte of storage is a practical amount for a machine like this, and it's also useful to be able to split up the disks into practically-sized partitions.
PCMark Vantage Results
Overall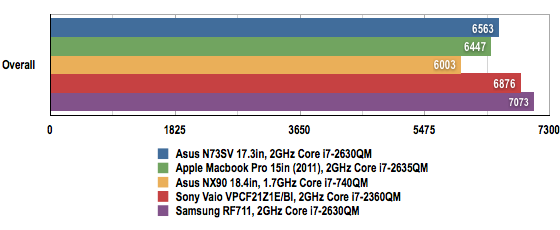 Longer bars are better
Battery Life Results

Battery life in Minutes
Longer bars are better
A final approving nod goes to the optical drive on the right hand side, which can write to all flavours of CD and DVD, and can read Blu-ray discs, although pedants will note that the screen's 900-pixel high resolution doesn't permit proper 1080p playback.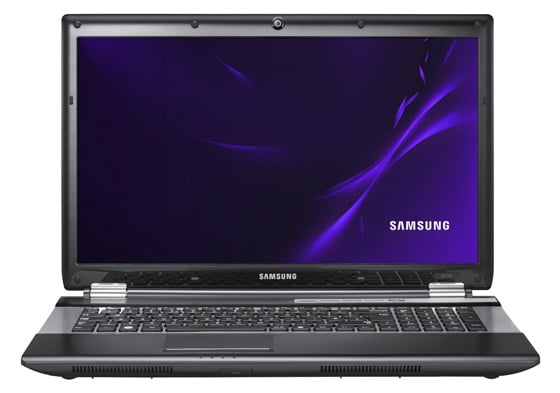 Not the full 1080p Monty, but close
Even so, the screen is huge. A 17.3in diagonal is complemented by a 1,600 x 900 resolution, and it's extremely bright. As ever, a snort of derision is directed at the glossy finish, which makes a great first impression but loses its appeal the second you try to get anything done when there are lights behind you. It's saved by very good viewing angles – students will have no trouble crowding a few friends around to watch films.