Game gears up for Mac OS X Lion release with... Panther
Eight-year-old OS yours for £100
Looking forward to Lion, but think it's too advanced an operating system for you? Pop over to Game's shop in Swindon's Regent Street, which is still flogging copies of Mac OS X 10.3 circa 2003.
Yes, the branch of the retail chain has three copies of Panther, any one of which can be yours for a penny short of £100.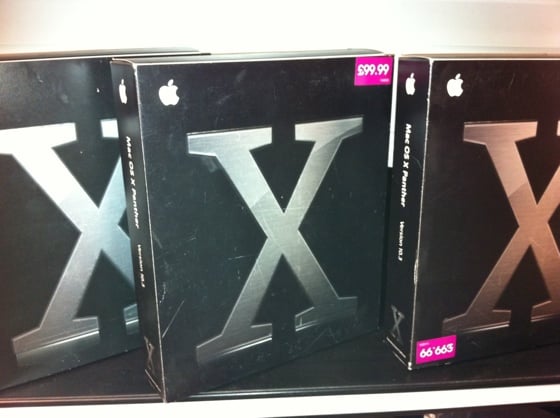 Psst, don't tell anyone in Swindon that Mac OS X 10.7 is due this month for £20. ®
Thanks to Reg reader Andrew for the tip and the pic
Sponsored: RAID: End of an era?