UK Channel insolvency rates soar to nine-year high
Trying to make a hardware living? You're 'dead'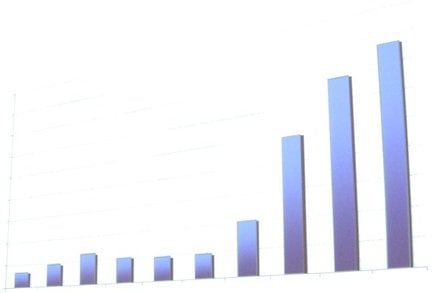 Insolvency rates in the UK channel are at the highest level seen since the dotcom bubble burst, official figures have confirmed.
The UK economy is looking shaky: inflation is rising, government is forging ahead with harsh public sector cuts and High Street retailers are going into meltdown; parts of the channel are also showing the strain.
Credit reference agency Graydon UK reveals that 175 firms went to the wall in the first half of 2010, up 43 per cent on a year ago, which is a rate not seen since 2002.
"There was big talk of a double dip recession and the indications are that there are troubling times ahead," said Alan Norton, head of intelligence at Graydon.
"The government cuts are starting to bite, people are concerned about job security in the public and private sectors and the combination of VAT and energy price rises means consumers are holding onto their cash," he told The Reg.
In recent weeks, Best Buy put store expansion in Europe on ice, Comet is being touted for sale and outside of CE chocolatier Thornton is shutting outlets, and Habitat went into administration – as did TJ Hughes and Moben Kitchens.
IT company failures were most apparent in the UK system builder market with Mesh Computers calling in administrators last month and other firms including Yorkshire-based Cube Enterprises shutting up shop, leaving a string of creditors in its wake.
The inability to compete against tier one PC manufacturers HP and Acer is coming home to roost for many local PC makers. "Those types of businesses seem to be suffering more than most," said Norton.
Nitin Joshi, partner at insolvency practitioner B&C Associates, said that after well over a decade of warnings, resellers or system builders relying on hardware to eke out a living were "dead in the water".
Too many firms in the channel were poorly financed, Joshi added, and "getting out of that situation is very difficult".
He said banks continue to restrict lending to small businesses: "If banks are not willing to even extend facilities like overdrafts, then factoring is an expensive resort."
The cost of business funding remains high, agreed Eddie Pacey, managing director at EP Credit Management and Consultancy. Pacey said: "We are likely to see a tougher year in 2012 in terms of business failure.
"There is no doubt a combination of suppressed activity in a number of areas allied to restricted borrowing availability is now beginning to hurt some businesses.
"We have seen an abundance of M&A activity, some regrettably out of insolvency, and too high a number out there have not been able to re-position their business activity in line with current technological change and client requirement," he said. ®