JVC sees double with sexy dual iDevice dock
Two's company
JVC has announced a docking device that holds two iDevices simultaneously. It plays CDs too.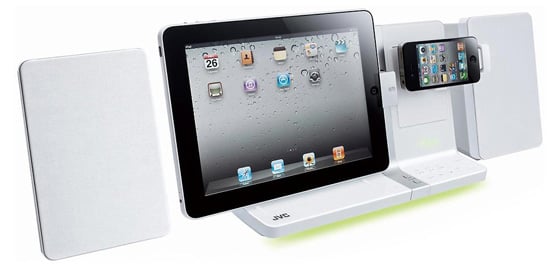 The UX-VJ5 comes with two 15W speakers as well as an FM/AM tuner, PC input and a USB port. The big selling point here though are the two docks, so users can charge their iPad and iPhone at the same time. These can be rotated too, to align your mobile device any way you like.
One dock supports iPod Nano 2G+, iPod Touch, iPod Classic and iPhones, while the other handles iPads. There is also a video output and the potential to rip CDs straight to an external hard drive.
The UX-VJ series is available in five colours; white, brown and violet for the UX-VJ5, and white, pink and green for the UX-VJ3.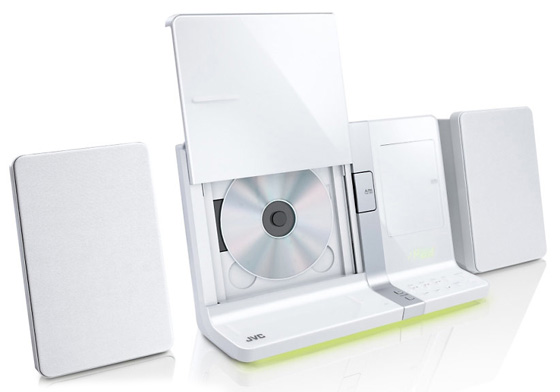 The UX-VJ5 will cost £250 when it hits shelves later this month. The UX-VJ3, which comes without a CD player or the ability to rip music, will set you back £200. ®
Sponsored: Application managers: What's keeping you up at night?