Atlantis blasts off on last shuttle mission
It's The Final Countdown, nah nah naah naaaaah....
Space shuttle Atlantis blasted off from Kennedy Space Center at 15:30 GMT today on its STS-135 mission to the International Space Station.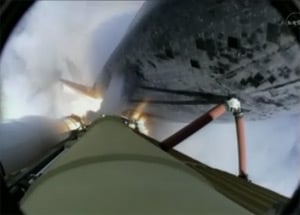 On board for the shuttle programme's swansong flight are commander Chris Ferguson, pilot Doug Hurley, and mission specialists Sandy Magnus and Rex Walheim. They'll deliver the Raffaello multipurpose logistics module packed with spares to the orbiting outpost, on what NASA's assistant administrator for space operations, Bill Gerstenmaier, described last week as an "incredibly important" mission.
The STS-135 mission summary (2-page PDF/609KB) says of the other STS-135 objectives: "The mission also will fly the Robotic Refueling Mission, an experiment designed to demonstrate and test the tools, technologies and techniques needed to robotically refuel satellites in space, even satellites not designed to be serviced. The crew also will return an ammonia pump that recently failed on the station."
Once Atlantis returns to terra firma, the US will be reliant on Russian Soyuz vehicles to ferry its astronauts to and from the ISS – at least until private initiatives such as SpaceX's Dragon capsule once again give the country a manned spaceflight capability.
In the meantime, NASA insists it is still a space heavyweight which is eyeing distant horizons beyond Earth orbit.
The agency's administrator, Charles Bolden, declared last week: "Some say that our final shuttle mission will mark the end of America's 50 years of dominance in human spaceflight; as a former astronaut and the current NASA administrator, I'm here to tell you that American leadership in space will continue for at least the next half-century because we have laid the foundation for success – and failure is not an option.
"President Obama has given us a Mission with a capital 'M' – to focus again on the big picture of exploration and the crucial research and development that will be required for us to move beyond low Earth orbit. He's charged us with carrying out the inspiring missions only NASA can do that will take us farther than we've ever been." ®
Bootnote
To mark the final launch of Atlantis, the closeout crew took a moment after sealing the shuttle's hatch to send a few messages via NASA TV. No doubt it'll be tears and beers tonight down at Kennedy...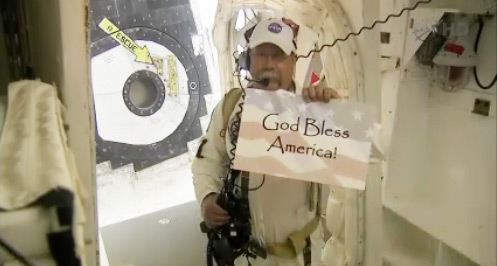 Sponsored: Minds Mastering Machines - Call for papers now open