Purpose built
Now, Lenovo claims its 48.8W-hr lithium polymer battery is good for 7 hours of use and I'm inclined to believe that it is possible with limited use, but five hours is easily achievable. Running PCMark Vantage with the screen on full brightness the E420s soldiered on for ninety minutes.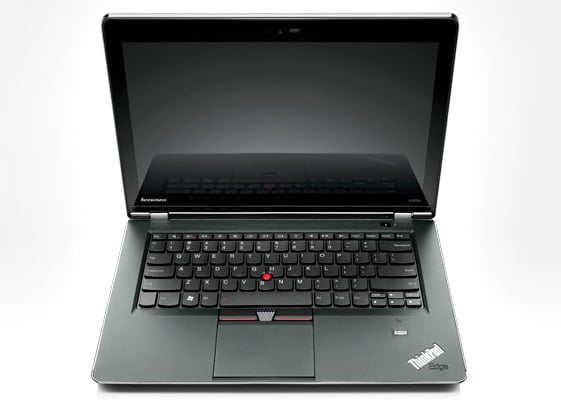 A decent spec, but the build quality is what impresses most
Along with PCMark Vantage, I also ran 3DMark06 and received a fairly decent score of 6937. Even with its good overall performance, this ThinkPad is still very much portable weighing in at a mere 2kg with a 348mm x 236mm footprint. At 30.5mm at its thickest, even the smallest of backpacks should be accommodating.
Verdict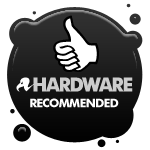 The ThinkPad range has been typically targeted at business users, however, I can certainly see more general users adopting the Edge series, especially as the price of the business class fare edges further below the £1000 mark. This Core i5 version is no number crunching beast and the battery life could be better, but this model would suit those who might want to dabble in the more graphically demanding tasks now and again. If you're looking to buy a mid-spec laptop for the longhaul and yet seek the build quality usually reserved for the top end, then the Lenovo E420s is easy to recommend. ®
More Notebooks Reviews...

Lenovo
Thinkpad
X220T
Acer
Aspire 5940G
Apple
MacBook Pro
17in
Asus
N73SV
Sony
Vaio
VPCF21Z1E

Lenovo ThinkPad Edge E420s 14in Core i5 laptop
Core i5 Sandy Bridge laptop with business build quality and a touch of design flair.
COMMENTS
Low res
Even the "businessy" models have started this slide to the mass market, cheap-as-chips 16:9 low-res panels. Does nobody realise just how badly they murder productivity? Or do people just watch films on the train these days?
2GB of dedicated graphics memory and a 1366x768 screen? It's like a match made in hea.... no, wait a second...
Vertical resolution is so important
My (work) ThinkPad T61 is 1440x900. It's the smallest number of vertical pixels I think is even slightly useful. I'd much rather have a 4x3 screen, especially since the advent of widescreen seems to have coincided with software using up more and more vertical space. If you use Google Docs within Firefox (pre v4 or on XP) or IE, a huge amount of your vertical space is taken up with toolbars, menus, bookmarks and the like. And the new Office ribbon isn't much better. Saving vertical space was the chief reason why I switched to Chrome for browsing.
Widescreen is completely inappropriate for most working purposes. I couldn't care less about watching movies on my laptop. I have a television for that.
I don't see it getting much better though.
Too Short; Too Fat
It would be a kindness to remind your readers that 768 vertical pixels are VASTLY inadequate for any serious use. Even browsing is a pain and 768 pixels are insufficient for any serious word processing and many spreadsheets. The only reason for that crazy screen shape comes in two letters: DV, followed by a repeated D.
My T400s is better, 1440x900, but still insufficiently tall and at the price of teeny, tiny type. Anyone who actually works on a portable needs 4x3 or even a square screen, with as much vertical real estate as possible.
So, please remind your readers that 768 pixels are not enough, unless the laptop is meant only for email and DVDs.
Suits more than suits...
I'd say with only 768 vertical pixels on that widescreen setup, it won't suit the suits that do anything more that powerpoint presentations. Widescreens that small are only fit for watching movies on a plane.
The world is vertical, webpages scroll vertically, emails scroll vertically, why would anyone choose to view the world through the IT equivalent of a Panzer's port hole?
Mine's the one with the "Campaign for 4:3 laptops" pin on the lapel.
@ AC 08:16
Surely you mean the noun "pedant", not the adjective "pedantic"...
So you know what's coming!