Philips 221TE2L 21.5in monitor and Freeview TV combo
Double vision?
Image conscious
The supplied full-size remote control, provides all the usual buttons you'd want including access to the built-in Teletext functions and pseudo-surround modes delivered by a pair of 3W stereo speakers.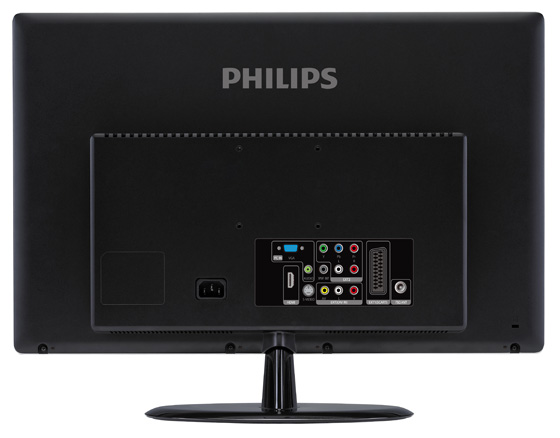 A good array of connectivity is provided but alas, no DVI input
To the rear, we find a good selection of inputs: Scart, component video, S-Video, HDMI and VGA ports are all provided. Notably absent is a standard DVI digital input, although an HDMI adapter will get you round this. If you're not providing your audio using HDMI, you can also use the separate analogue audio input and a headphone jack is provided for private listening.
Unfortunately, using HDMI from a PC was problematic – the picture was simply eye-stabbingly hideous, with ghosting and horrible graininess everywhere. Flicking through the various display modes didn't help: Movie, Natural, Vivid or any of the others produced the same results. In the end, manually reducing the sharpness setting from 82 to about 10 produced acceptable results. No such problems occurred when using the VGA input.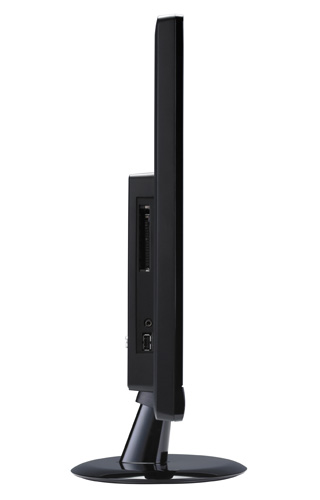 The solitary USB connector is for service use only
Once I'd achieved the best image quality I could, I set about testing the display with a Spyder 3 Elite calibrator. Unfortunately, this revealed a rather narrow colour gamut, resulting in muted colours which are less saturated and vivid than on some competing displays. Despite the LED backlight control and claimed dynamic contrast of 20,000,000:1 I found that without some tweaking, the black level was a little on the dark grey side.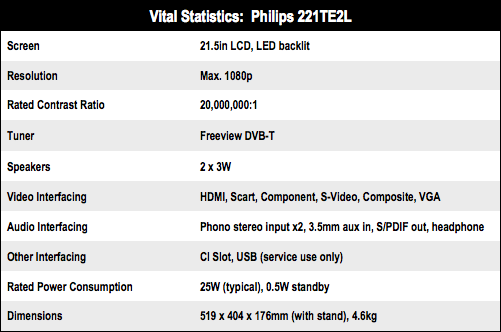 Sponsored: Minds Mastering Machines - Call for papers now open