Major Comet investor backs sale
But only if the price is right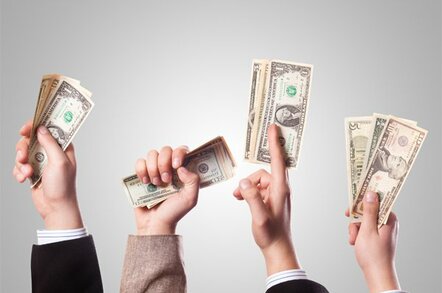 Major Kesa Electricals' shareholder Knight Vinke will back the proposed sale of ailing retailer Comet providing it can be signed and sealed quickly with a decent return for investors.
According to reports last weekend, the near 20 per cent stakeholder asked Comet parent Kesa to shelve plans to flog the business, which reported losses of nearly £9m in the last fiscal year ended 30 April 2011.
David Trenchard, vice chairman at Knight Vinke, said he told Comet top brass in a meeting last week that it would not approve a deal that involved closing or liquidating the business "if there were other alternatives".
"However, we confirm that we have not at any stage said that we would be opposed to a sale of Comet," said Trenchard in a statement.
"On the contrary, we would have no objection to Kesa selling Comet today, subject to Kesa obtaining an acceptable price and the process not being drawn out beyond the two to three months that the board indicated it will take to sell the business."
There are no guarantees of a successful sale he added, so Knight Kinke recommended an "alternative plan" to be run alongside the divestment process.
The cost-cutting plan already outlined by Kesa management includes closing a bunch of Comet's 248 stores, axing employees at the head office and seeking a buyer for the business.
The picture will become clearer at Kesa's AGM in September, Knight Vinke added. ®
Sponsored: Minds Mastering Machines - Call for papers now open