Samsung NS310 netbook
There's life in the old dog yet
Getting the boot
Despite the low-res screen, folk will no doubt still want to play HD video so it's just as well that 1080p H.264 video plays smoothly at full screen using Windows Media Player while 720p MKV and QuickTime files did the same using VLC. The majority of 1080p YouTube streams ran smoothly at full screen too.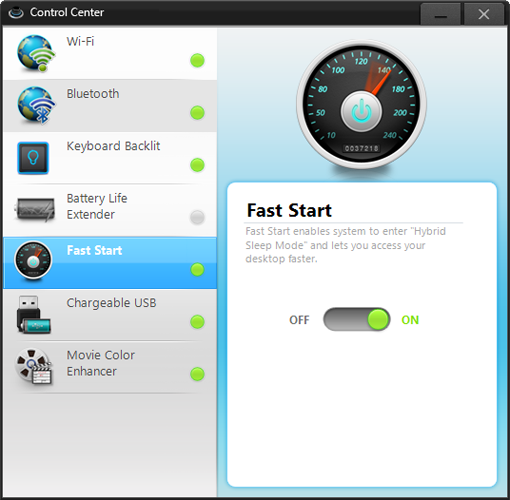 Control panel tweaks
Windows 7 Starter lacks anything in the way of a media server so Samsung has added its own DLNA package called Easy Media Share. Using this allowed me to access all the media files on the NS310 from my HTC Android phone without any messing about.
There are also some other handy Samsung bits and bobs, like a bespoke control panel to manage various peripheral features such as Fast Start - essentially the same as regular Windows Hibernate. With Movie Colour Enhancer, it monkeys about with the screen's colour saturation. There's also a charges-gadgets-when-switched-off USB port function.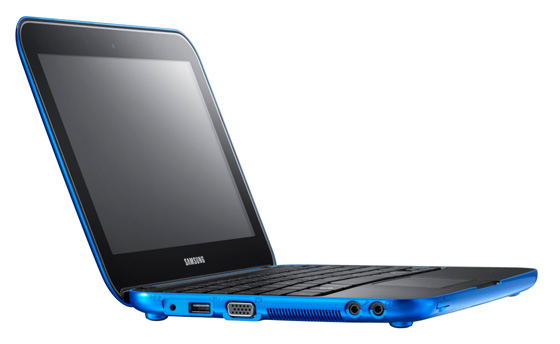 Expensive, but does the job with a touch of panache
If you want to give Windows 7 the old heave-ho, I have some good news because booted off an Ubuntu 11.04 USB stick. Everything worked perfectly, including the Broadcom Wi-Fi and Bluetooth radios. As with all Samsung netbooks, the memory slot is easily accessible so swapping out the 1GB module for one double the size is a piece of cake.
Verdict
Slim, light and solid, if not particularly cheap, the NS310 isn't a bad box of tricks for anyone wanting an ultra-portable mini laptop, but isn't too worried about battery life. The searchlight-bright screen and glowing keyboard are useful additions to the netbook armoury and the whole thing is nailed together with Samsung's customary thoroughness. ®
More Netbook Reviews

Samsung
NC110
Dell
Inspiron
Duo
Toshiba
NB500
Asus
Eee PC
1015PEM
Asus
Eee PC
1215N

Samsung NS310 netbook
A smart, sleek and stylish Windows 7 netbook with a funky glowing keyboard.