Magnificent Moon mountain sunrise caught on camera
NASA orbiter snaps the moody peaks of Tycho
NASA's Lunar Reconnaissance Orbiter (LRO) has captured a magnificent view (big version here) of sunrise over mountains in the centre of the Moon's Tycho crater: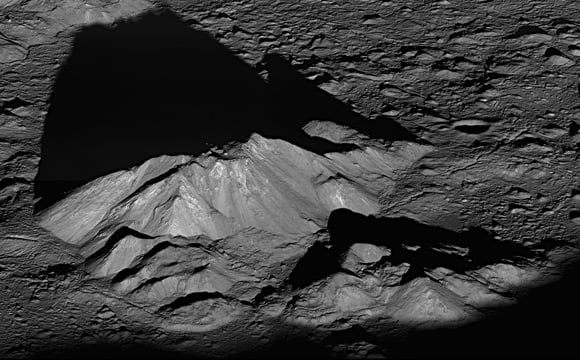 NASA explains: "A very popular target with amateur astronomers, Tycho is located at 43.37°S, 348.68°E, and is about 51 miles (82km) in diameter. The summit of the central peak is 1.24 miles (2km) above the crater floor."
To show Tycho's central mountains in context, the agency has supplied a LRO mosaic of the whole crater, seen under similar lighting conditions as the above snap: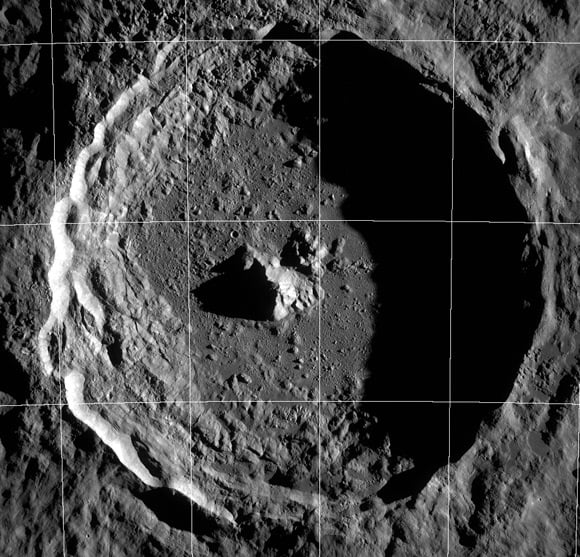 NASA notes that Tycho's features are "steep and sharp" because, at a mere 110 million years old, it hasn't yet suffered the meteorite pummelling which will eventually grind it smooth, as has happened with the considerably more ancient Bhabha crater. ®
Sponsored: RAID: End of an era?