Ten... pocket compact cameras
When a phonecam just won't do
Panasonic Lumix DMC-FS18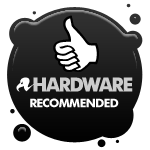 Topping the group with a 16Mp sensor, the DMC-FS18 has a few quirks in the form of its sliding switches. There's one for power on the top plate next to the zoom lever and shutter release, and round the back another one flips between capture and playback modes. With buttons and a navpad with dedicated functions dealing with the rest of the operations, moving from those instinctive button presses to sliding switches seems counter-intuitive.
Moreover, no matter how secure that power switch is supposed to be, I found the camera turned on in my bag, with lens fully extended on more than one occasion. If you plan to carry this camera in your trousers be prepared for inevitable question: is that a Panasonic Lumix DMC-FS18 in your pocket or are you just pleased to see me?
Switches notwithstanding, at 94 x 54 x 19mm and 121g, it certainly is pocketable and fires up and shoots in 1.7s, the fastest gun in the test. Its 4x optical zoom, 5-20mm f3.1-6.5 (28-112mm equivalent 35mm camera) lens has the distinction of being a Leica design and shows little sign of imperfection, with the hints of purple fringing being a possible CCD artefact. You can alter the focal length before video recording, but there's no zoom available during capture. It records MJPEG Mov files with a maximum resolution of 720p at 24fps.
When shooting, this camera just seemed to get it right, whether using a program mode or the intelligent auto. While some images were a tad burnt out in places, you could forgive it because of the consistent quality it delivers overall. That high megapixel count impacts on the images too, with the definition perhaps suffering from over-processing - some scenes seem a tad too vibrant - yet in other challenging shots, there was minimal colour bleed and respectable noise control.
The only real downside of this camera is its power switch. During testing it died because it turned itself on in transit and there seems to be no auto power off. Even so, it's well worth considering as this Lumix is a great all-rounder. However, you need to budget for an extra battery or a very good case, which rather bumps up the price, but it is worth it.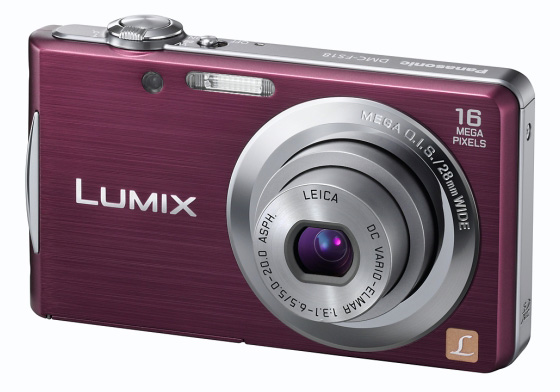 Reg Rating 75%
Price £150
More Info Panasonic
Pentax Optio S1

Yes, it really is that colour which, together with curved edges, suggests someone at Pentax is a Nissan Figaro fan. While not exactly flimsy, it looks like a toy, and that theme is extended to the transparent buttons it has that show icons or text beneath them. At 90 x 54 x 20mm, it's shorter, yet fatter than the Nikon but shares 2.7in screen size. With just power and shutter release on top, the buttons at the back are a familiar array of dedicated functions, including a movie recording mode.
This 126g compact has a 14Mp sensor that surprisingly offers a range starting at 64 ISO all the way up to 6400. Also appealing is its 5x optical zoom with a range of 5‐25mm, f/3.9-5.7 (equivalent to 28‐140mm in 35mm). It captures MJPEG AVI video with a resolution of 720p at 30fps. Add to that a shoot to snap time of around 2.5s and it seems like Pentax has a winner on its hand.
While the Optio S1 looks good on paper, it's a very poor performer when it comes to autofocus. It seemed like it was just making it up, as if Blythe "I can see perfectly...", Donald Pleasance's character from The Great Escape, had been working on the design team. Night shots proved even worse with no obvious areas of sharpness. There are preset and manual focusing options though, so you can get somewhere if you persevere. Indeed, video seems a better bet on this model, with a digital zoom kicking in beyond initial focal length settings.
Focusing issues aside, this compact makes some pretty good exposure judgements, erring on under-exposure more, and chooses ISO settings wisely to maintain a steady shot. The screen looks good too but this new kid on the block seems in desperate need of a firmware update as even a factory reset failed to cure its wayward vision.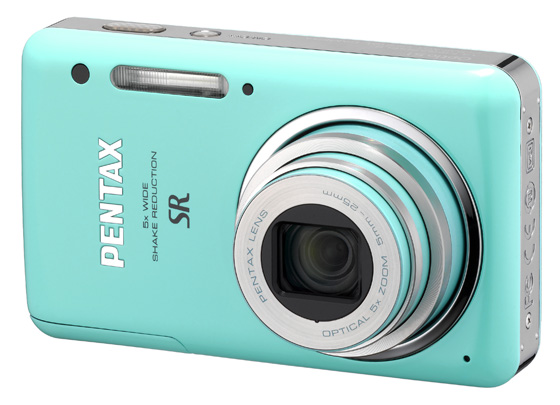 Reg Rating 50%
Price £120
More Info Pentax
Sponsored: Minds Mastering Machines - Call for papers now open