Wimbledon grunters turned down by viewers
Served over the 'net
If you've avoided the bustle of public strikes by putting your feet up in front of the telly, you'll undoubtedly spend your day surrounded by grunts of a different kind.
Wimbledon is in full swing and the ladies are in action again today, battling it out for the trophy of who can yell the loudest. Now viewers can adjust the volume of those grunts with the NetMix player from Fraunhofer.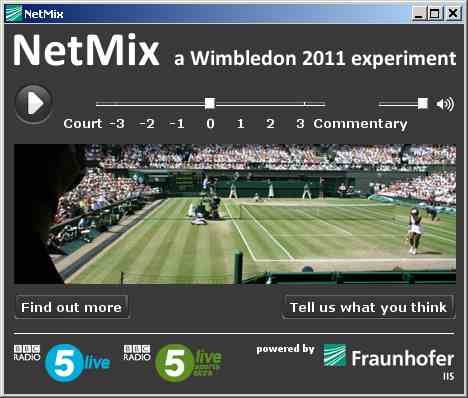 When installed, users can watch the live coverage, while adjusting the commentary level, the sound of the court, the crowd, the base-line grunting and the ball. It'll only work during live coverage of Centre Court matches, though.
Those that think the grunts are a bit too much can then turn them down completely, while those that love the grunts a bit too much, can turn down everything else. Smashing. ®
Sponsored: RAID: End of an era?