Solix offers application euthanasia services
Application morticians, when apps become ExAPPS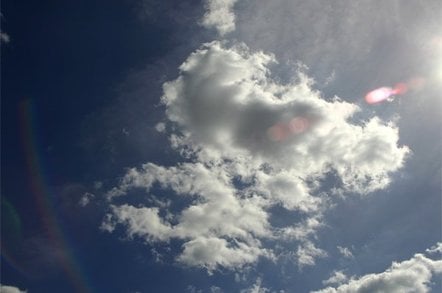 Applications come to their end of life and have to be retired along with their data; there's no point in backing up data from dead apps. Solix is a euthanasia expert for moribund applications.
At a briefing in Santa Clara, we learned that the company was founded in 2002 by CEO Sai Gundavelli who came from Cisco. There are around 80 employees, and the company is privately owned but not venture-capital backed. It has developed the ExAPPS, an enterprise application retirement appliance although you can also buy the software as an application or as a virtual appliance.
A customer would use the appliance if it was only focused on repeated app retirement and wanted to store data in one place.
Solix's focus is the euthanasia or retirement of applications using structured data, relational database-using ones for example. Gundavelli said: "We are the Doctor Kervorkian of applications."
The idea is to retire the app and, if needed, save the data. That gets put in a columnar format and deduplicated with a dedupe ratio of from 40 to 90 per cent; it all depends upon the data and your milage may vary. The data can be used to set up test data sets with sensitive fields, such as credit card numbers, masked out. Solix reckons that these test data sets, usable in the same way as the original data, can be much smaller than the original data – 600GB vs 6TB – and so save money.
The Solix EDMS – Enterprise Data Management Suite – operates in heterogeneous IT infrastructure, supporting application environments such as PeopleSoft, JD Edwards, BaaN, Oracle, and Siebel. It has metadata abstraction or interface layers to these software environments which provide access to a common set of services.
Solix has a global customer base. Diebold uses it with Baan on Informix. Schneider International uses it with an environment including Oracle, Siebel and DB2 on z/OS. The Ministry of Defence uses it in the UK, with IBM Global Services selecting it.
Honeywell is a customer and apparently saved $12m over a three-year period by implementing it in all their data centres. The savings came from things such as not backing up cold data belonging to applications that were no longer used.
A customer use case identified by Solix is a user who might want to move applications and their data to the cloud. The app retirement appliance can be used to weed out defunct applications and so slim down the amount of cloud resource needed.
Solix has 13 per cent of the app retirement market according to Gartner, but there is no app retirement magic quadrant as there are only four players.
Gundavelli says IBM (Princeton Softech), HP and Infomatica are Solix's competitors: "Informatica and IBM are heterogeneous in their applicability, whereas HP is not at this time. They each have multiple products whereas we have one product," he says, adding that it is easier to use and simpler to manage.
Gundavelli said: "We'll be expanding to unstructured data. There are lot of players there, 20 or so, and for them the move to structured data is hard. Solix already supports Microsoft QL Server, so expansion to, say, SharePoint, is relatively straightforward. It's adding another chunk of metadata. Maybe next year."
This was all news to us. Application morticians: who would have thought they even existed? ®
Sponsored: Minds Mastering Machines - Call for papers now open