Lego lover builds big Barad-dûr replica
Tower record?
Some folk have got too much time on their hands. Then again, sometimes those people deserve to be applauded for their efforts.
Like this guy, a dedicated Lego fanatic who whiled away the final months of 2010 building this incredibly detailed Barad-dûr replica out of roughly 50,000 Lego blocks.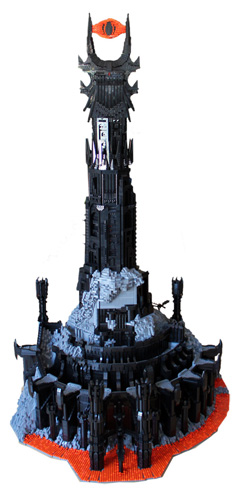 Source: Kevin J Walter
Its creator, Kevin J Walter, spent two and a half months constructing the masterpiece, trying to capture as many details as possible with just images and a collectable model to work from. He did have the help of 15 other people over the course of the tower's construction, though.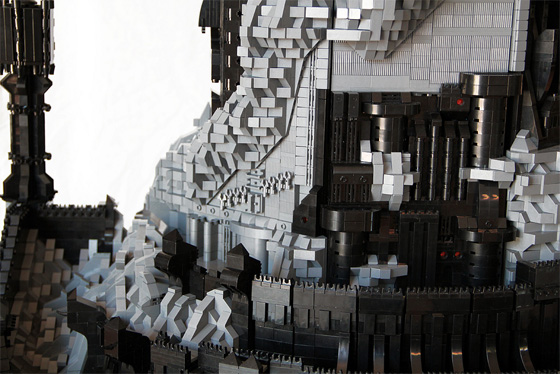 Source: Kevin J Walter
"The ultimate challenge was just a small part of the tower—the two small towers on the corners with their hexagonal shape—I needed over two weeks of continuing tries and fails, before I got the final solution for it," Walter, told ArsTechnica. He had an eye for the tower since he first saw Lord of the Rings.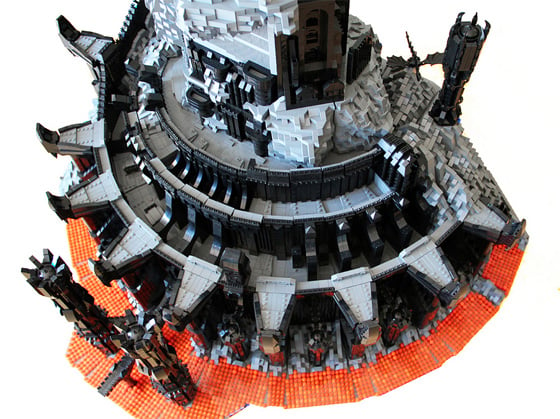 Source: Kevin J Walter
Even though the model won an award at Brickworld 2011, Walter now plans to dismantle it. Lego bricks are expensive after all and if you have a look at Walter's Flickr page, you'll see he's quite the Lego expert. No rest for the wicked. ®
Sponsored: Minds Mastering Machines - Call for papers now open