Lenovo Thinkpad X220T 12.5in tablet PC
A fondleslab too far?
Taking the tablet
In one major departure to previous Lenovo tablets, the screen rotates only clockwise. This is not a Thinkpad you want to pick up by the lid with one hand, although most of the time, it will do so without the base unit swivelling away. A pressure-sensitive, sensor-packed Wacom-style tablet stylus is included, that slots in the right-hand side of the machine. The touch display worked well, but may be disconcerting to those of you familiar with cruder resistive screens and more modern capacitive touch screens.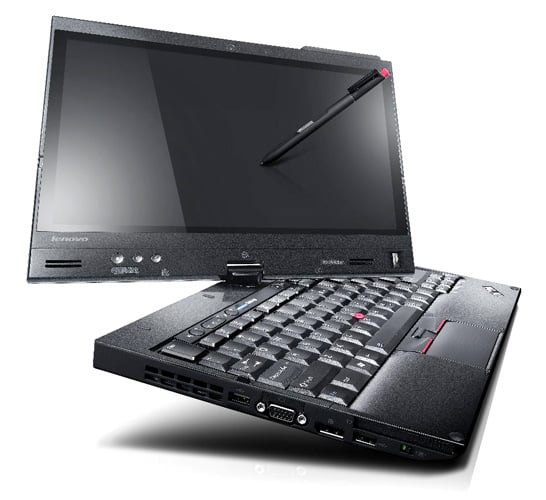 The screen allows touch or stylus use
Like the new consumer fondleslabs, the screen can be enabled to be finger sensitive – it's off by default - but obviously, the Windows UI is optimized for finer input, that calls for a pen or mouse. I found a bug where enabling the screen disabled the machine's TouchPad and TrackPoint input. It was hardly an inducement to use the machine as a convertible.
The X220T can be ordered with optional Gorilla glass; Lenovo also includes its SimpleTap overlay intended to give one touch access to features such as sleep, volume mute and toggling the radios.
In tests with PCMark Vantage, the X220T notched up 4338 PCMarks which is significantly under par with other Core i7 machines Reg Hardware has tested. No doubt the absence of a separate grsphics card makes an impact here and if the X220T had been supplied with the optional 160GB SSD, this result would have been improved still further.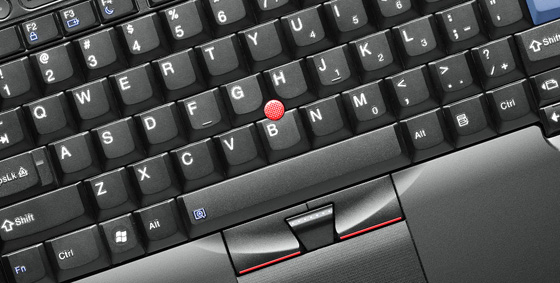 The iconic Trackpoint as it's officially called, adds a tactile treat to this fondleslab
As for 3D gamers, you can go whistle, the Thinkpad X-series has never been for you, given that Lenovo relies on Intel's integrated graphics to shift the pixels. With the six-cell battery, I found the machine cruised through six hours of constant use, with WiFi turned on and the screen set to around 2/3 of its maximum brightness. Achieving over seven hours was possibly simply by judicious use of the WiFi.